Women/Gender Studies Center at SMC!
35
people have signed this petition.
Add your name now!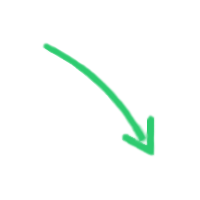 35

people

have signed.

Add your voice!
Maxine K.
signed just now
Adam B.
signed just now
This open letter/petition regards the Corsair's decision to publish a feature article covering the Pole Dancing Awards (http://www.thecorsaironline.com/arts-entertainment/2014/03/25/pole-empowerment/), and the controversy and subsequent articles that follow. I ask you, fellow students and members of the SMC community to sign this petition if you agree with what is written and wish to see action taken. Thank you.

May 21, 2014.

An Open Letter to the Corsair and the SMC Community at Large:

Let us all be clear on what it means to be a feminist. A feminist is a person, sex/gender aside, who stands for the equal rights for women and men (and everyone in between), regardless of socioeconomic status, race, nationality, culture, weight, hair style, etc., etc., etc. A feminist is, primarily, a person who acknowledges the existence of patriarchy, and who refers back to this paradigm in his/her/their actions and when using a critical eye to analyze the world around them.
Now that we know what a feminist is, let's recognize what a feminist is not. A feminist is NOT:
-A man-hater.
-A nazi.
-Always a woman.
-Humorless.
-Ann Coulter.
-Going to agree on all things with other feminists.
-Defined solely (by far) by her/their/his self-identification as a feminist (see: intersectionality).
Now that we're pretty clear on that (I hope), let's be clear on the concept of objectivity: it doesn't actually exist. We are ALL subjective creatures, even journalists, and everything we say and do is filtered through a collection of experiences, culture, values, identities assigned to us by ourselves and others, etc., etc., etc. As much as we may try to strive for objectivity, especially journalists, the truth is that we all see the world through different colored lenses (not a reference to race).
More on patriarchy: it is alive and well, my friends. The highly complex systems that run our intricate modern world is deeply rooted in a long, long, long history of oppression against women, and the objectification and commodification of women's bodies. It has been less than 100 years since some very brave and hard-working feminists broke down barriers to earn women the right to vote. This is considered the first wave of feminism.
Cut to the second wave of feminism, and all kinds of very exciting things happened, such as Roe v. Wade and the idea that women should not only be able to vote but also have control of their very own bodies. Women of color became much more active in the movement, and a strong sense of solidarity developed among many feminists. Many other important things happened but they cannot all be discussed here.
Rather than defining the third wave of feminism, let's review the notions of objectivity and paradigms again. Time is not an ocean, but a continuum, and these waves we speak of are really frameworks placed like parentheses around years and the ideas the coincided them. Not everyone will agree with these over-simplified analyses, and that's okay! Because, perspective.
So. Third wave. The wave we're currently riding. It's a choppy one to be sure.
Some feminists choose to analyze the third wave in terms of choice. For instance, "I choose to be a pole dancer." But we'll jump back to that.
The Huffington Post recently came out with the an informative (albeit deeply, deeply upsetting) article called "50 Actual Facts About Rape." Here are some of those facts:
-According to differing estimates, between 300,000 and 1.3 million women are raped every year.
-A woman's chance of being raped in the U.S. is 1 in 5.
-A woman's chance of being raped in college is 1 in 4 or 5.
-Percentage of rapes not reported: 54 percent
-Percentage of rapes that college students think are false claims: 50%.
-Percentage of rapes that studies find are false claims: 2-8 percent
-Country where major party's vice-presidential candidate wants to criminalize all abortions including rape-related ones, because rape is just "another method of conception": U.S.
Now let's jump back to the Corsair. While there is much to be said in offense to the initial pole-dancing piece, that has been covered pretty well by a letter drafted and signed by 50 concerned SMC faculty members (see: the end of this letter), that was recently published by the Corsair but is not available on their website.
Instead, in the interest of keeping this peer-to-peer, let's address a student reactionary piece written mainly in support of the initial pole-dancing article (http://www.thecorsaironline.com/opinion/2014/05/06/accepting-the-evolution-of-feminism/)
Quote number one:
"The label 'Feminist' is one that many in my generation have problems completely identifying with, and the way it has been growing sub-headers is indicative of just that. While I personally agree with all the intents attached to the word 'Feminist,' I cannot help but feel that combative and reactionary behavior accompanies it, which seems restrictive."
To this fellow student of SMC, and of the world at large: I ask that you reflect upon why feminism has been turned into a dirty word that many people now feel uncomfortable identifying with? Who does this benefit?
A second quote:
"The first and second waves battled because they legitimately had to, but now we are in a phase of building, calling for entirely different tactics that better fit our needs and modern world."
Fellow citizen of the world and our own college community, do you truly believe that the battle has been waged to completion? That our work here is done, and now it is simply time to take advantage of the benefits? I ask that you take a second look at "50 Actual Facts About Rape."
And another:
"What our generation is trying to do is use tactics that don't lack in strength but call upon the kind of subtleties that acknowledge the increasing differences under the term 'woman.' That's not to say we are waiting until men feel comfortable with the changes we need nor coddling them into acquiescence either. It just means that inclusion is our more dominant approach."
Fellow presumably sexual-being and lifelong learner: do you really suppose that the problem here is that men are uncomfortable with women expressing their sexuality, or that perhaps men are TOO comfortable with the expression of sexuality? Comfortable enough to take ownership of it? And that perhaps by making feminism into a dirty word and then framing pole-dancing as a feminist act (which is not inherently wrong, but once again, consider framing), we are in fact falling into a patriarchal trap of exploiting our "empowered" selves and leaving our still-oppressed sisters by the wayside?
And one more:
In the 1890s, women were fighting for the right to ride a bicycle. Attempts are made now to legitimize the pole. Both are objects that go between our legs, but they do not make us sexual objects by using them.
Fellow student: …I must've misheard you, what?
Before we continue, real quick, let's get back to choice and the paradigm of "choice feminism."
Choice feminism is reliant upon the line of reasoning that true empowerment is a result of having the free-will to do whatever it is you want to do. Want to be a scientist, a stay-at-home mom, a pole dancer? It's your choice! Want to shave your legs, to leave them hairy, or to wax a hammer and sickle into them? You get to choose! Treat yourself. Etc., etc., etc.
Want to walk down the street (or the quad) without being cat-called? Want to make the same amount as the man at work in your same position with equal qualifications? Want to walk around alone at night or travel the world without fear? Want to live in a state where rapists aren't allowed to sue for custody and visitation of the children they forcibly created? You only have 19 "choices" regarding that last one, FYI.
So. Dear fellow student, in your essay you said:
Believing that these women, by making the choice to pole dance, allows others the right to judge them as people who have made bad decisions, fallen from grace, or lived a "life littered with mistakes", is exceptionally outdated. Thinking that they can't possibly have a good reason to make the choice to pole dance, means you are still living decades past.
To this point I offer a couple suggestions. First, I urge you to do some research on the statistical correlations between childhood sexual abuse and adult sex work. Perhaps you, the writer and the photographer of the initial pole-dancing article could even go interview some pole-dancers about their experiences with assault, because if they've been pole-dancing long enough, they've definitely had them. Maybe you can even just ask them to share with you their life stories. And listen. You may find, that the "older feminist" views you criticize in your essay have nothing to do with judgement, and more to do the wisdom they've acquired in a world of limited choices.
Maybe the reason it feels uncomfortable for you sometimes to identify as a feminist is because you don't have as many choices as you think? Or that because of continued existence of patriarchy, some choices are much harder to make than others? Surely, you wouldn't choose to make 77 cents on the dollar, which is how much women make compared to men in this country. Surely you wouldn't choose to live many hours away from your closest reproductive health center, which is a reality many women face in this country.
So, last thing, fellow student. When you said, in regards to race:
In order for us to be a community, both sides need to accept their respective differences and realize that at the root we are the same, and want the same outcome. Our differences must be recognized, but we can't let them hold us back as a group. There is power in our diversity when all focused towards the same goals. That embrace needs to include not only race, but femininity and sexuality as well.
This is where the hard, limited choices come in. Is it right to choose to leave others behind, in the name of your own personal progress and individuality? There's no right answer here. Just something that warrants more thought.
Now that that's covered. A word (or several) for Saul Rubin, the main faculty adviser to the Corsair staff:
Saul, I am sure you are a busy man, and that reviewing all the pieces submitted for the Corsair would sure be a lot of work.
That said, does a letter signed by 50 faculty members really warrant a student response, rather than a faculty one? Don't you and whomever colleagues also "advise" the Corsair owe a public response to your peers, like I have given to mine? Because, instead, you left that up to two student writers for the Corsair, and the things they had to say are pretty ridiculous.
For example:
"It could be that the writers of the letter simply did not comprehend the nature of the writing in question."
He means to say that the 50 faculty members who signed the letter, much comprised of tenured professors and highly educated academics, simply did not understand the words and sentences that this undergraduate student put together to form an "objective" article for the college newspaper? Oh, okay.
How about when he goes on to attack one of the most beloved and intelligent professors on campus, referring to her language as "crude" and "thuggish." Uh huh.
Or this accusation:
"By suggesting that certain classes, which happen to be taught by some of the authors of letter, be made into pre-requisites to be in the paper's staff is a sly form of gatekeeping."
Saul, did you forget to explain to your journalism students that in ANY case, the media are the gatekeepers of current information (see: the point on objectivity)?
It becomes undeniably clear that, indeed, your students are in need of some guidance when one of them states in next letter, referring to his younger sister:
"Now, at the age of 16, she's more of a woman than many so-called feminists."
The point. I think he missed it.
Did you even bother to read these, Saul? Or are you content in using your students as easy targets, while the spotlight stays calculatedly pointed away from you?
Back to the point.
What this controversy really signifies is the need to bring back a Women and Gender Center on campus. There must be a designated safe place for students who experience microaggressions such as this or worse, sexual violations and harassment, to turn to on campus. There must be a place where institutional patriarchy is not only acknowledged but dealt with as an empowered community. I ask that anyone who shares in this sentiment signs and forwards this letter/petition.
Below you will also find the faculty letter, which is published in the most recent (May 14th) issue of the Corsair but is not found on their website.
Signed,
A concerned student.

Faculty letter to the Corsair (sans signed names):

Dear Colleagues,

May 12, 2014
The March 31 (International Women's Month) Corsair which featured a cover and 'center fold' of pole dancing has prompted a great deal of consternation on campus. As the Corsair serves the educational mission of SMC, as do clubs on campus, and, we assume , anything for which students earn credit, editorial boards are under the pedagogic guidance of their advisors. If students are hoping to work for Rupert Murdoch, the cover and 'center-fold' may serve a purpose, prurient though that may be. It is ironic that sensational journalism is a device utilized to sell papers, and the Corsair is free.
The article, copy, and photos appear to be devoid of any critical consciousness regarding this topic. The Corsair choice to present pole-dancing as a 'feature article' does not excuse its failures. The student reporters fail to provide investigation of any kind - not of the larger sociological or economic context of this 'sport' as a cash cow of the sex industry, nor of the venues which are conduits for human trafficking. There is no data, no interviews with anyone outside the industry, beyond students; in short, no research.
This is an article that many students and faculty, male and female, feminists and humanists, found to be more than offensive: it was an attack on the values of inclusion and citizenship touted by SMC. The topic, of course, may have been covered in any number of ways. Perhaps as an article investigating feminist perspectives - which might think to tap SMC resources by actually interviewing professors who teach women's studies at SMC. Reaching out to our own in-house scholars may have informed student reporters of the importance of how a topic is framed: as a matter of 'individual choice' made by participants, or as a sociological phenomenon involving the objectification/commodification of young women's bodies, which has led to the pornification of women's sports in general. Perhaps such a conversation might even have triggered the thought that there are more interesting and empowering examples of women's sports that would be appropriately celebrated during National Women's History Month.
Finally, it speaks to the need to have a faculty centered Women's Council on campus and a dedicated Women's Studies Department - a truly great educational opportunity for the SMC community.