Women Against the War on Hijab
476
signers.
Add your name now!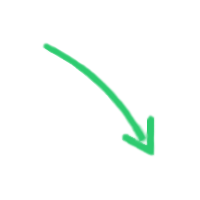 476

signers.

Almost there!

Add your voice!
Maxine K.
signed just now
Adam B.
signed just now
Assalamu alaykum - May peace be with you
This petition is in response to the recent Hijab and Niqab bans in various countries worldwide - notably France, Turkey, Tunisia and Germany.
The war on Hijab (Muslim head covering and dress code) and Niqab (full body and face covering) is not just a war against Muslimahs and the global Muslim community. It is a war against women, and women's rights. For centuries and centuries women have struggled against oppression - and finally today, in most countries worldwide, we have constitutional rights that protect us.
The recent legislation drama in certain European countries, with regard to the Niqab and Hijab, represents a direct attack on women's rights. As women, we need to realise that this is a war against US. No one else is going to fight it or stand up, unless we do! A woman with rights is a woman who may dress however conservatively she likes in public. No man can tell a Free women to de-robe!
I would like to appeal to all women, of all faiths, to stand up for Women's Rights, and for the rights of women that anti-Niqab and anti-Hijab legislation may affect. This is a forum where you can voice your opinions and objections to this injustice.
This is not just a petition for Muslim women. Non Muslims and men are welcome to sign this petition to show their support.


UPON SIGNING THIS PETITION, WE STATE:

(1) It is neither Constitutional nor Democratic for a government to ban the wearing of certain traditional / religious / conservative clothing, by women (or by men).

(2) Any government that passes such legislation cannot claim to be Democratic, and damages its country's reputation as a Democracy.

(3) To ban Islamic women's clothing discriminates both against Women, and their choice of faith (freedom of religion).

(4) Such bans are an assault on Human Rights, and Women's Rights.

(5) We protest against such action in the name of our Constitutional Rights as Human Beings, and our rights to freely and peacefully practise our faith.

(6) What a woman wears is her personal choice, and hurts nobody else. To tell a woman what she can and cannot wear (unless it falls under public indecency, which Hijab and Niqab do not) is an abuse on that woman's rights as a Human Being.


Jazak'Allah khairan - May God reward you for your good efforts


[PLEASE NOTE: If, after signing this petition, a 'donation' PayPal screen appears, you DO NOT HAVE TO PAY A CENT - your vote has been counted, just ignore the screen!]

Links
FACEBOOK:
TWITTER:
EMAIL:
womenagainstthewaronhijab@gmail.com