Joe Shepard: WNMU President Needs to Resign
31
people have signed this petition.
Add your name now!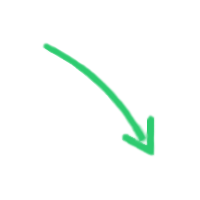 31

people

have signed.

Add your voice!
Maxine K.
signed just now
Adam B.
signed just now
Is This a University That You Would Want to Send Your Child To?

The president of WNMU has accomplished many things since his tenure starting two years ago.
1. His first act as apresidentwas to keep the former president on the payroll at $25,000 dollars a year.
2. He has been supporting his maintenancesupervisor, Stan Pena, who has been actively firing Union members on "trumped up" charges. The Union has been the only barrier that provided protection from administrative abuses.
3.The 'Feds" recommended that WNMU's GPA should be raised to help prevent loan abuses. After a schoolcommitteeraised the GPA, the president demanded that the GPA be lowered toaccommodatean athlete who was failing.
4. The president allowed hisathleticdirector to hire his best friend as the head basketball coach even though the coach had two consecutive losing seasons. The president joked about this at WNMUgeneralmeeting. So much for a winning basketball team.
5. WNMU is now in debt for 23 million dollars on a new, three story dorm that was built without an elevator... thanks to Joe Shepard's folly. During the yearly Convocation meeting, two questions were asked: How is the maintenance crew going to get their equipment up to the second and third floors? And...How will a disabled student be able to visit a friend on the third floor? No answers were providedbecausethe president had left sometime during the meeting. This means that the new dorm completed in 2013 is not ADA compliant.
6. The latest folly of this presidentinvolvesthe fact the the WNMUadministration, students, employees and neighbors did not know about the extensive gas leaks on the WNMU campus until a maintenance employee "spilled the beans." Themaintenancesupervisor (Stan Pena), angry about being exposed, has put thismaintenanceemployeeon leave pending a hearing in order to fire him. Once again, on a "trumped up" charge. Check out the news link on the left for detailed information on the gas line problems at WNMU.
7. Theincompetence continues...when Shepard...in front of the New Mexico Legislative Finance Committee, during his presentation, flashed a picture of a nude female on screen in front of State Senators, Representativesand other state officials. Many of the persons present at this meeting were appalled at this display. Shepard stated that his iphone had been hacked. Even if a person could believe this explanation, Shepard is an embarrassment and a liability to Western New Mexico University.
The Western New Mexico University Board of Regents Should Demand Joe Shepard's Resignation
Sponsor
This petition is being sponsored by all the People that have been violated by the administration of Western New Mexico University.
Links
Leaking Gas Lines Endanger WNMU Students, Neighbors
Law (coach) Resigns from UH Hilo Men's Hoops Program
Law Set to Return to Mainland as New Men's Basketball Coach
WNMU Workers Petition for Union
Police, Blue Collar Workers Vote for Union at WNMU 
Union President wins a lawsuit against WNMU for harassment and discrimination. Check out the news story link.
Decision Bolsters WNMU Union
Here's a quote from this article:
"While she said she faced harassment and discrimination, Chapin said she never got involved in taking on the university to get money out of the deal. She said she was just looking for an apology from the university and an acknowledgment from the university administration that its employees had the right to unionize.
"I just want people to be treated with the respect that they deserved," Chapin said."