[Resolved] Witt Stands Against Animal Cruelty -- Donkey Basketball
250
people have signed this petition.
Add your name now!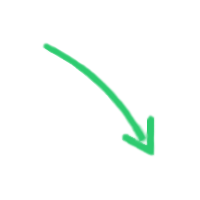 250

people

have signed.

Add your voice!
Maxine K.
signed just now
Adam B.
signed just now
RESOLVED -- Corresponding event has been changed to no longer use real donkeys (inflatables have been substituted)
On April 12th, Wittenberg University organizations are sponsoring Donkey Basketball, a game where students play basketball while riding trained donkeys. The organizations refused to cancel the event, holding their importance of money over the welfare of the animals. This event is supposed to be benefiting D3 Sports and Academics along with a fundraiser for cancer awareness involving a coach from Alleghaney, neither of which are posted on any flyers or emails about the event. In other words, no money raised by this event goes to RHA, SAAC or Wittenberg. We are NOT against the cause, we are against the event. There are hundreds of other ways to raise money and bring students together. No animal should be subjected to any sort of stress for student entertainment. What does this event show to our community service partners such as 4Paws and The Clark County Humane Society? This event reflects poorly on Wittenberg and our values of compassion. Witt Stands Against Animal Cruelty. DO NOT LET THIS BE AN EVENT.
Furthermore, as a student of Wittenberg University, I believe any event that separates the campus such as this should not be held. I know, without a doubt, that RHA and SAAC intended this event to bring people together and benefit a great cause. RHA and SAAC are NOT bad organizations and this petition means no harm or resentment towards them. That being said, this event has proved to be controversial on campus and has sparked numerous conversations. Rather than go through with this event and continue to build controversy, Donkey Basketball should be changed to something different (see below links for suggestions) that brings the campus together as one. I, Ian Lupica, formally pledge that if this event is canceled I will work with RHA and SAAC as hard as I have on this movement to build and run a different event on the same day so we can still support this great cause. I ask everyone who feels even just slightly uneasy about this event to sign and help us put on (as well as attend!) a better event that brings our campus together.
Beneficial Literature:

The Modern Farmer:
http://modernfarmer.com/2014/12/dark-side-donkey-basketball/
People for the Ethical Treatment of Animals:
http://www.peta.org/issues/animals-in-entertainment/animal-games-rides-contests/donkey-basketball/
Habitat For Horses -- Various Articles on the Sport:
http://www.habitatforhorses.org/?s=donkey+basketball
Various Pictures from Past Donkey Basketball Events:
https://www.peta2.com/news/donkey-basketball-cruelty/
Care2 -- Story of A Cancellation at Another School:
www.care2.com/causes/success-donkey-basketball-game-cancelled-at-11th-hour.htm
The Donkey Sanctuary of Canada:
http://www.thedonkeysanctuary.ca/our-donkeys/animal-welfare-animal-use-and-abuse
Express UK on Donkey Treatment:
http://www.express.co.uk/expressyourself/188848/Why-does-the-world-pick-on-the-donkey
News of the Horse:
http://newsofthehorse.com/2017/abusive-donkey-basketball-fundraisers-draw-criticism/
The National Miniature Donkey Association:
http://www.nmdaasset.com/NMDA_policy.php
New York Times:
http://www.nytimes.com/2009/04/18/sports/othersports/18donkey.html?_r=0
Other Links:
http://www.rabbitadvocacy.com/donkeys_exploited_for_entertainm.htm
https://forcechange.com/59866/dont-allow-high-school-to-abuse-donkeys-for-entertainment/
http://aldf.org/press-room/press-releases/the-animal-legal-defense-fund-puts-a-stop-to-cruel-donkeyball/
http://www.worldanimalfoundation.net/f/Donkey.pdf
Other Fundraiser Ideas:
http://www.mediapeta.com/peta/PDF/Animal_Free_Fundraisers.pdf