Wisconsin Clergy in Support of Planned Parenthood
33
signers.
Add your name now!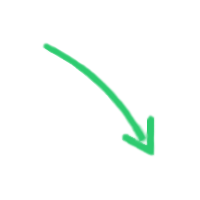 33

signers.

Almost there!

Add your voice!
Maxine K.
signed just now
Adam B.
signed just now
Dear Senator Johnson and Senator Baldwin,

We the undersigned clergy of Wisconsin, representing faith traditions and congregations across the state, stand with Planned Parenthood in its mission to provide women's health access and the protection of moral autonomy for all. Our faith traditions teach us to uphold the rights of the needy and protect the most vulnerable in our society. The ethical imperatives of our faith traditions particularly call upon us to raise our voices for those with limited financial means or those with limited access to healthcare.
We are profoundly troubled by the latest efforts to defund Planned Parenthood. It is clear that were this effort to become successful it would seriously harm the 60,000 patients who rely on Planned Parenthood of Wisconsin. We stand with the Wisconsin women and families, particularly young women, women of color and women in rural areas, who depend on the services provided to them by Planned Parenthood.
Services provided by Planned Parenthood are of tremendous merit and benefit to Wisconsin. For many, Planned Parenthood is the first and often only source of medical care. Planned Parenthood health centers are on the frontlines helping women and men, especially those who face economic hardship, to prevent unintended pregnancies. They touch the lives of millions with services, programs and information that foster health and safety. Planned Parenthood supports prevention and treatment efforts for HIV and other STDs, offers life‐saving cancer screenings, shares medically accurate information about sexual health and provides quality medical services. Their practice embodies the highest of standards of medical and ethical care.
As stated in the letter from more than 60 national, state and local faith based organizations, sent to the US Senate and US House of Representatives in April of 2017, we the undersigned clergy of Wisconsin, understand the myriad beliefs and moral complexity that exist on issues of reproductive health—abortion in particular. Yet it is exactly because of this plurality of beliefs that we respect the right of all Americans to make these decisions privately and freely. That is why we call on you to protect access to the services that Planned Parenthood provides. It is a travesty of justice to single out a specific health service that is both legal and sought by so many women. And it is wrong to vilify organizations like Planned Parenthood that women rely upon to obtain critical reproductive health services. Defunding Planned Parenthood would single out women who have fewer resources and limit their ability to exercise their God-given conscience.
We call upon our elected officials to defend the needs of women and bolster the provision of critical services provided by Planned Parenthood. We call upon our elected officials to safeguard the health and safety of America's most vulnerable communities. We call upon our elected officials to uphold religious liberty, which affirms the right of each person to make their own faith-informed or conscience-based healthcare decisions.
As clergy representing millions of Wisconsinites of faith, including those who receive healthcare at local Planned Parenthood centers, we call upon our elected officials to join us in supporting the necessary work of this organization. As Wisconsin Clergy, we stand with Planned Parenthood.