Wisconsin Attorney General: Withdraw Appeal 13AP562, 561 and 560, against Alex Timofeev
519
signers.
Add your name now!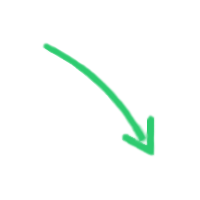 519

signers.

Almost there!

Add your voice!
Maxine K.
signed just now
Adam B.
signed just now
Alex Timofeev is a 34 year-old, hardworking, single dad of two American girls. Alex was born in Russia, but his mom and dad brought him to the U.S. in 1992, when he was fourteen.

When Alex was a teenager, back in the '90's, he --- like many his age --- got into a little trouble with the law because of marijuana. He paid his debt fully and completely. He was in a work-release program. He fulfilled all his obligations. That was fifteen years go. Alex is a great dad and a highly valued employee at the country club where he works.

Alex and his former wife tried for several years to obtain a green card for him. They went through a lot of red tape, and made many trips from Madison to Milwaukee and back, but the INS never issued a green card. Nobody seems to know why.

A few months ago --- in the fall of 2012 --- officers of the Immigration and Naturalization Service came to Alex's door stating that he was being deported to Russia because of that minor scrape with the law ca. 15 years ago, when he was a teenager. Alex was detained at the Dodge Detention Center in Juneau County for several weeks. He was not even allowed outside in the yard.

He was unable to see either of his two daughters the entire time he was in Dodgeville. He is a valuable and beloved employee. The country club where he works held his job open for him indefinitely -- for as long as it takes.

Alex's mom and dad hired an immigration attorney to get those old convictions vacated, based on the fact that Alex's public defender at the time had never warned him of the possible consequences of a "no contest" plea.

Alex's parents have paid over $10,000, for the attorney, to get these convictions duly vacated. They are not wealthy. Alex's family had to travel from Sheboygan twice, because the Dane County district attorney was unprepared the first time. Alex's dad has had both legs amputated, due to diabetes. He is in a wheelchair. Alex's family had to pay the attorney to make a second trip.

The matter was finally heard in Dane County circuit court, Branch 11, before Judge Ellen K. Berz. There were more than thirty people there, including both of Alex's daughters, and their moms. There was a guy from work, who was crying, because he missed Alex, and was scared for him. Alex's brother in-law was crying, because he remembered when Alex used to babysit him, in the early '90's, and how nice, kind and generous Alex was to him.

On January 24, 2013, Judge Berz issued an order vacating Alex's old convictions!! Allow him to live as a "free man" again, and allowing his daughters to visit with him and each other, just like always.

Unfortunately, the state has filed a notice of appeal asking the Court of Appeals to reverse Judge Berz's order of January 24, 2013.

If the state wins, Alex will still have to face the scary possibility of deportation --- with all the same dangers. His daughters will have no father. His place of employment will have no chef.

And many other evils.

The state should not be investing its scarce resources on this appeal when our safety net is already being eroded.

It is unfair, immoral, indecent, and unjust for a young dad, his daughters, his parents, and all who know him to be punished for a rather minor infraction that happened fifteen years ago.

WE CALL UPON ATTORNEY GENERAL J.B. VAN HOLLEN TO STOP THIS TRAVESTY OF JUSTICE. THERE IS NOTHING GOOD THAT CAN COME FROM HAVING A DAD SEPARATED FROM HIS DAUGHTERS. PLEASE WITHDRAW YOUR OFFICE'S NOTICE OF APPEAL IN CASE NUMBERS 2013 AP 560, 561 and 562.

Thank you.

Sponsor
Friends and family of Alex Timofeev
Links