Windward Calendar 2014-2015
75
people have signed this petition.
Add your name now!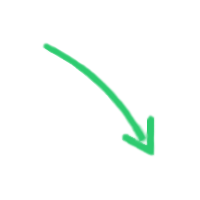 75

people

have signed.

Add your voice!
Maxine K.
signed just now
Adam B.
signed just now
The learning environment and culture fostered at Windward have allowed our children to thrive both in the academic sphere as well as in the development of their self-esteem. It goes without saying that we are very grateful to you and the dedicated faculty that you lead, for not only have you enriched the children's lives but due to this dedication in engendering the sense of achievement, our family lives are for the better as well.
You could imagine then, that we were both surprised and disappointed by the decision to change the vacation schedule for 2015 as we believe it is not in the best interests of the children or many of their families. As contemplated currently, the children will lose the week's winter break around President's Day in February as well the week around Easter/Passover and instead receive two consecutive weeks in mid-March.
From the children's perspective, the very long summer vacation usually means they are spending the first two weeks of school reviewing forgotten or "rusty" concepts. Might scheduling more than two full weeks mean the students lose all momentum and have to spend time reviewing in the middle of the year too?
Many families tend to travel together in winter and mid-Spring, perhaps to ski or escape the winter cold in February and to be with family across the country at Easter or Passover. The currently contemplated March date satisfies neither.
One of the beauties of Windward is that the children feel confident being among like-minded peers and as a result, while they may be different to their siblings, can hold their heads high in the home. By removing the ability to attend a family vacation or indeed eliminating the possibility of a family having one during the school year, this positive feature is eroded as the child may feel either responsible for this or left out. We understand that there are some families in the school whose siblings attend an independent school where such a schedule is followed and hence the desire to accommodate these families. However, by doing so exclusively, transfers the same set of problems to a different group of students.
We would also ask you to consider the four week impact this has on working parents. Irrespective of which schools a family use, if busing is provided by the town, it follows the public schoolschedule and as a result parents are forced to drop off and pick up their children for the two weeks when those schools are not in session. Moreover, if sufficient help is unavailable (and there are really no vacation programs at that time), it would require one or both parents to take off two consecutive weeks, something many employers are not willing to give. Even if it were the case, the child sitting at home for two weeks while his/her siblings are in school and school friends geographically distant is not going to feel good about such a vacation.
Dr Russell, we have entrusted our most cherished assets, our children, in your hands and we respect all that you do for them.While we normally do not question the school's actions, on this occasion, we find it important enough to write to you as a group of parents to implore you to change the vacation schedulecurrently contemplated to begin in the 2015 school year. If you feel it is not possible to revert to the schedule in use over many years, perhaps a compromise could be found in which two one week vacations are given instead, one coinciding with the independent schools and another with the public schools?