John Williams To Compose Music For HARRY POTTER AND THE DEATHLY HALLOWS (Parts 1 and 2)!
689
people have signed this petition.
Add your name now!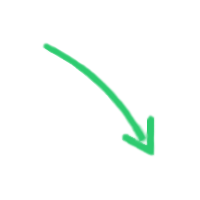 689

people

have signed.

Add your voice!
Maxine K.
signed just now
Adam B.
signed just now
We the undersigned wish to have John Williams, the original music composer of the Harry Potter films, do the music for the final film in the epic series: HARRY POTTER AND THE DEATHLY HALLOWS. John Williams has composed remarkably outstanding music for decades now. With his highly memorable scores from JAWS to STAR WARS to INDIANA JONES to E.T. to JURASSIC PARK to the oscar-winning SCHINDLER\'S LIST, he has proven himself to be in a class all on his own. Many try to duplicate his immense power with the orchestra, but none with such magic as the master himself. Williams has already made a permanent impression on the Harry Potter films. He composed the music for the first three: HARRY POTTER AND THE SORCERER\'S STONE, HARRY POTTER AND THE CHAMBER OF SECRETS, and HARRY POTTER AND THE PRISONER OF AZKABAN. All three scores work remarkably well with their respected films, showcasing a myriad of memorable themes that the whole world has grown to love and cherish. In fact, his composition titled \"Hedwig\'s Theme\", is so memorable that it even carried over onto the other Harry Potter films. HARRY POTTER AND THE GOBLET OF FIRE, HARRY POTTER AND THE ORDER OF THE PHOENIX, and the upcoming HARRY POTTER AND THE HALF-BLOOD PRINCE were not composed by Williams due to prior commitments and change of directors of the films. These films worked fine without him, but me and the undersigned feel that there was a certain flair missing from these films due largely in part to the change in musical style. Sure enough, \"Hedwig\'s Theme\" makes an appearance, but only gracefully so. And many other established themes, including \"Voldemort\'s Theme\" should have popped up in the other films, but have not. This extinguishes some of the expected dramatic impact and tied-togetherness that the films should have had. There is nothing wrong with the composers for the other films. Their music is great and memorable on their own. But in the universe of Harry Potter, we already had those established themes. To pretend they don\'t exist, and not being able to use them appropriately, is a shame. That is why we, as fans of John Williams and Harry Potter, implore Warner Brothers Pictures and director David Yates to bring John Williams back as composer for the final adaptation of the epic Harry Potter saga: HARRY POTTER AND THE DEATHLY HALLOWS. It started with Williams, and with respect, it should end with Williams. He, in our minds, is the only one who could possibly tie together the entire journey of Harry Potter with his wonderful musical abilities and be able to hold up accurately with the film and it\'s incredible fast-paced narrative. John Williams even said at a conference in 2007 that \"with confidence that he thinks he will be back for the last (film) and then added that he hopes he is.\" We want to be sure this becomes a reality.
Sponsor
Derrick Davis of California has been a long-time fan of John Williams music and the Harry Potter books and films. An avid movie fan, he someday would like to become a writer/director of films.