Wild Hoofbeats- SAVE AMERICA"S WILD HORSES!
28
people have signed this petition.
Add your name now!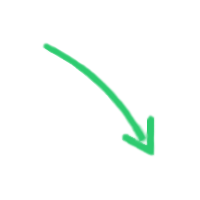 28

people

have signed.

Add your voice!
Maxine K.
signed just now
Adam B.
signed just now
In 1971, wild mustangs were given land to roam free. But now, that land is being taken away from them faster and faster. Wild mustangs are rounded up by the Buraeu of Land Management, or BLM. The BLM rounds them up using helicopters, which terrify the mustangs into a corral. The horses and burros are often in very cramped quarters, and they are inhumanly mistreated. Reports of mustangs being kicked in the head, whipped in the face, dragged by a rope, and repeatedly shocked by high-voltage electric prods are common. Foals often die and pregnant mares are chased to exhastion. Don't believe that our own governement would be this cruel? Well, that's not all. The Wild Free Roaming Horse And Burro Act Of 1971 states:
It is the policy of Congress that wild free-roaming horses and burros shall be protected from capture, branding, harassment, or death; and to accomplish this they are to be considered in the area where presently found, as an integral part of the natural system of the public lands.
The BLM captures, brands, and harrasses wild mustangs. They are breaking thier own law.
The BLM claims that wild mustangs take away cattle grazing land and that the mustang population is too big. But the truth is, it is proven that wild mustangs and burros DO NOT take away cattle grazing land and they are not overpopulated- they are being chased to exticntion. Numerous experts agree that if the BLM doesn't stop rounding up wild mustangs and burros, they will likely be exticnt by the end of this century.
THIS HAS TO STOP.
NOW.

Wild mustangs are meant to be WILD mustangs.. They belong in the American west, running free. The size of the mustang population is God's business, not the government's. It's time we told them to stop interfering with nature, destroying God's creatures, and wasting our hard-earned tax dollars on these inhumane roundups.Take action and save the wild mustangs by signing my petition to stop all roundups of wild mustangs. I would greatly appreciate it if you would email your friends and family about this petition so they can sign it too. Thank you for signing and helping me reach my goal of 1,000 signatures.
Links
www.thecloudfoundation.org
is a great website to go to to find updates on roundups. You can donate to the Cloud Foundation, which was started by Ginger Kathrens, who documented the life of the wild mustang "Cloud".