WI RETIREMENT SYSTEM IS NOT FOR SALE - OUR DEMANDS
13
people have signed this petition.
Add your name now!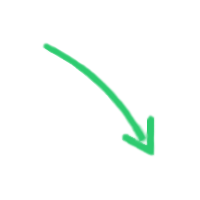 13

people

have signed.

Add your voice!
Maxine K.
signed just now
Adam B.
signed just now
PETITION THE WI RETIREMENT SYSTEM (WRS)
IS NOT FOR SALE
OUR DEMANDS
Dear Governor Walker and WI Legislators:
The WRS is NOT for sale. It is one of the best pension systems funds in the world. It provides retirement financial security for over 570,000 public sector workers and retirees in WI, plus another half million family members. That totals over 1 million of us. We have another million close relatives who are interested in our welfare. Thus over 2 million of us will be watching your actions. We hope they are positive and protect the public and private workers in WI.
We are not going to allow you to privatize the WRS!
The WRS is a defined benefit type of retirement system managed by public employees for the benefit of public employees not Wall Streeters and banksters. The WRS works well, "It ain't broken and it doesn't need to be fixed." It is fully funded.
Recalls are coming in late spring, legislative primary elections are in August and the general election is in November of 2012. We will vote for candidates who have the public interest and a better WI at heart. We will not vote for politicians who want to rip off WI workers for the benefit of the 1%!
OUR DEMANDS
We ask each legislator to co-sponsor a joint resolution of the Assembly and Senate that does the following:
1. We demand the state legislature DELAY any WI Retirement System bills until the Employee Trust Fund (ETF) Study is completed and released to the public on 6-30-12 or earlier.
Rationale: You required the ETF study in the 2011 Biennial Budget you passed last year. That study mandates the state report the impacts of beginning to privatize the WRS by allowing workers to opt out of the WRS and opt into defined contribution 401K type retirement plans that have been a disaster for America's private sector working families. We demand you wait for the study.
2. We demand Rep. Strachota's bill (LRB 3202/1 Giving the UW System authority to create an Optional Retirement Plan for New Hires) be held in committee until the ETF Study is made public in June or July.
Rationale: Rep. P. Strachota, a leading member of ALEC (the conservative right wing corporate organization trying to take over America), wanted to privatize the WRS in the budget repair bill. But her effort failed. Then she pushed to insert it into the biennial budget bill, Joint Finance Committee Co-chair Robin Vos, Chairperson for ALEC in WI, said yes and that is why ETF is doing the study. Rep. Strachota could not wait for the ETF study so she introduced her bill Friday Jan. 13th. Her bill follows the model ALEC legislation and calls for the UW System to permit all new hires to opt out of the WRS and opt into a defined contribution 401K type retirement. She is jump starting the privatization of the WRS. She has a solution looking for a problem.
3. We demand that all WRS related bills be sent to the Joint Survey Committee on Retirement Systems as required by law for review, analysis, public hearings and recommendations BEFORE the legislature takes action on any WRS related bills.
Rationale: The WI legislature's expert committee on the WRS is the Joint Survey Committee. We understand sending all retirement related bills to this committee is the law. We want the law followed to ensure that there are no "unintended consequences" from rushed or railroaded bills.
4. We demand the WI legislature study, conduct statewide hearings and produce a bill which would create for all private sector workers a defined benefit pension plan managed by the state for the benefit of workers' future financial security during retirement.
Rationale: Since 1980 most private sector workers in WI who had defined benefit pension plans have had these changed over the years to defined contribution 401K type plans which produce, for most people, much lower benefits. Many other private sector workers have no company pension plans at all.
We have helped workers with the WI unemployment compensation program to receive unemployment checks during bad times. We lead the nation in establishing this program. We need to lead the nation in helping our private sector workers obtain financial security in retirement. We all need to be creative and work together - that is the WI Way. Various European nations have state and national pension funds for all public and private sector workers. It is time WI catches up with those nations.
Thank you for your attention to our demands.
Sponsor
Buzz Davis is a retired state planner, union organizer, senior activist, former VISTA, Army officer, elected official & member of the Am. Federation of Teachers-W Retiree Council.
Links
At this site you will find schedule of future regional briefings on "Don't Privatize the WRS", agendas from past meetings, op eds, & various articles on the WRS.

http://local212.org/articles/wrs_mtg_12-2011.htm
At this site you will find detailed info on the "Don't Privatize the WRS" Regional Briefing in Miwaukee Dec. of 2011 including an online repeat of program.