Why Not Us? Texas Tattoo Parlors
89
people have signed this petition.
Add your name now!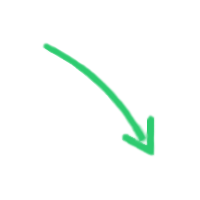 89

people

have signed.

Add your voice!
Maxine K.
signed just now
Adam B.
signed just now
Governor Abbott,
Just recently, two members of the GOP had their haircut against your orders and not only did you turn a blind eye but you rewarded disobediance with opening of Hair and Nail Salons, Cosmetics and others.
You and your office have completely and entirely disregarded our industry and either you do not have a vested interest or you simply do not care.
As it pertains to the letter of the law in regards to Covid 19, your office has emphatically stressed social distancing and avoiding close contact. Yet, you are now opening swimming pools?
I am ONE VOICE that will do my very best to represent tens of thousands of US as one.
That number is a direct representation of us as the Tattooist and Piercers, our spouses and our children. This number does not include our extended family and friends that reaches into the millions.
My challenge to you would be several things but I am most interested in addressing the very strict and intense guidelines that we intentionally sign up for and adhere to, with full cooperation with the Texas Health Department.
We operate under very particular and drastic safety measures, as it applies to being both sanitary and safe.
After all, isn't our primary focus with Covid 19 supposed to be exactly that?
Seems to me that Tattoo Parlors were better prepared for Covid 19, long before it ever became the pandemic that it is now. Take nothing away from those who have perished. We grieve as a whole Nation because of it.
Tattoing is 100% cosmetic, as it pertains to piercings and tattoos.
Our industry is littered with some of the most respectable clients that we can cater to;
Judges, doctors, attorneys, lawyers, police officers and firefighters, paramedics, doctors and nurses. Those afformentioned people are no more or less important to us than ANYONE but it is so important to point out that ALL WALKS of life deserve and have a God given right to display ART on their bodies, as best as they see fit.
The STATE has decided what is essential and what is not but it's so skewed and very political indeed.
In our industry, we tattoo those who have lost their loved ones, those who have just brought life into the world. Some tattoos represent peoples deepest Christian and core values and here in Texas, we sure do Tattoo alot of our Military.
Tattoos don't stop there. They are a means of physical, psychological and emotional relief. Some Tattooists have learned the art of tattooing to HEAL the human body.
Art in itself can never be taken from any of us, nor can the love and expression that it means to each and every one of us.
Yet, you continue to disrespect our industry by allowing other establishments to open, places that WE KNOW don't follow the extreme measures we do, to protect ourselves and our clients.
Will the STATE OF TEXAS extend our licenses and give us all of our time back? Licenses that we paid thousands of dollars for.
Will the STATE pay for the thousands of hours we put in, dedicated to both learning and perfecting our positions as pillars of safety and sanitization in the workplace?
The best question I have for you is this;
Will ANY member of the STATE come to any of our respective Parlors and see any of us, equally as important as you?
We are in a divide and no one is speaking for who WE are as people. MILLIONS of Texans wear the insignia of who THEY are because of the life and love we bring, on a two way street always.
It's time to make a change and it starts now, with one voice that I hope turns into millions.
GOD BLESS TEXAS.
Zachariah A Lytle
Co Owner - Blood Moon Tattoo Gallery