Why Cheerleading Isn't a Sport
70
people have signed this petition.
Add your name now!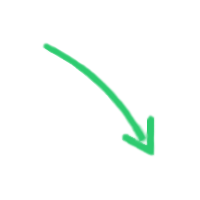 70

people

have signed.

Add your voice!
Maxine K.
signed just now
Adam B.
signed just now
We all know that cheer is a very popular activity in high school and college, but the question arises. Is cheer really a sport? I am here to tell you why cheer is not a sport and should remain not a sport. In the next few paragraphs I'll show you just why cheerleading is not a sport and remains an activity, after all it still isn't considered a sport and shouldn't be.


Cheerleading is exceptionally specific to what it does. And when compared to what a sport is, the two don't exactly match up. A sport involves competing, this is different from cheerleading because cheer is about entertainment and the support of another group that competes. And that's key, cheerleading doesn't compete but rather support the competing. As well as how cheerleading is arranged at school. There is no competition for cheer through school. Cheerleading at school is entirely based upon supporting others and showing school spirit, making cheerleading not a sport.


Some may think that cheerleading is a sport, but what they don't know is that the version of competing cheer is far different from actual cheerleading. STUNT, is a sport and is competitive only in competing. This is different from actual cheerleading because cheerleading is and always has been about supporting another group, such as school events or national sporting events. Cheerleading is a group of girls getting the crowd excited for the sport that is actually playing. Therefore, not representing cheerleading as an actual sport.


"…in 2010, a federal judge ruled that under Title IX, cheerleading isn't a sport. Cheerleading isn't a sport, and cheerleaders aren't athletes — at least, not under the law"


This is what I'm trying to explain. Because cheerleading is for show, not based on the qualities that a sport retains. A sport is about strategy, teamwork, and skills. Cheerleading does not include strategy because they just make it look good for people to say, "Oh wow!" at, not enjoy like other real sports. Teamwork is also involved, and cheerleading isn't about working together to win, it's about how high can you throw her in the air to make the judges give us a better score. Finally, cheerleading is not about skills. Unlike sports like football or baseball you can't find a favorite because it's not about skills. In football players matter because they can perform better. But in cheerleading the skills they show are just for show. They are not hard work like other sports.


I hope after reading this letter you agree with me about this issue. On the next pages you can sign your name to agree with my opinion and help me compete against another student who is making the same letter but about why cheerleading is a sport.