Why Arjun Should get An iPhone.
34
people have signed this petition.
Add your name now!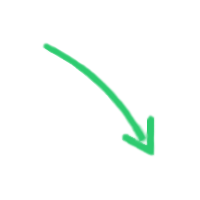 34

people

have signed.

Add your voice!
Maxine K.
signed just now
Adam B.
signed just now
If you read this article I will explain why should have an iPhone. My parents have challenged me to obtain 500 signatures for an iPhone X and then 1000 for a 12 apple iPhone.
1. To Call Family and Friends

I Would need to call my parents in case of an emergency or if I had to tell them something important. For Example, one day I went to tennis and I thought we were early I looked everywhere but I could not find my class. My mom had already left with my sister. After 10 minutes of searching, I finally had the guts to go ask someone at the office. They then directed me to my lesson. If I had a phone I may have known where to go a little bit faster. Socializing is one of the most important things in life. To go on a call and talk to a friend is a great way to socialize, my grandparents live in England and they love it! When I call them.
2. PLAY GAMES!!!

I know I a lot of adults and kids probably think video games are boring, but they are also a way to communicate with your friends. A ton of games have crossplay, (which means you can play on different platforms.) Some games even have built-in VOICE CHAT! Some games don't so that's why you can use discord!
3. Final Reason: EMERGENCIES!

If something serious happens and you do not have any way of communication something terrible could happen. When I lived in my old house my sister mom and I all decided to go out for a walk. We were walking and we saw a grandpa and his grandson playing catch with a football as we were walking by the grandpa was walking backward and then the football hit his face, he tumbled onto the hard concrete and he looked up HIS FACE WAS BLOODY RED. His grandson was screaming in terror when he said he had hurt his grandpa really bad. My mom called the ambulance. In that situation, f my mom had not had a phone something terrible could've happened. The grandpa could've died if not gotten the help he needed.
I hope these reasons will provide information for you to show me your support! Thanks so muych!