White Tigers Are Endangered
76
people have signed this petition.
Add your name now!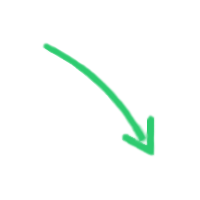 76

people

have signed.

Add your voice!
Maxine K.
signed just now
Adam B.
signed just now
White tigers are not only incredibly quick but they are also very capable swimmers too. The white tiger is a large and powerful animal that can weigh up between 400 and 550 lbs- or as much as six 10 year old kids together. It is as long as a small car- around 10 feet.
Hi there, our names are Aimee, Marilia, Hugo, Arsenii and Shaikha and we are here to tell you about the white tigers. White tigers are no longer alive in the wild and are bred in captivity in hope that we can save white tigers from going extinct. They are in captivity because there are no white tigers in the wild and there are a little of them left in the world(around 200).
If you have many concerns for this adorable species, then help us save them from extinction before it's too late!
The last known white tiger in the wild was shot dead in 1958 so now there are only around 200 white tigers alive, they all live in captivity in hopes that no tigers die in the wild. It is common to confuse white tigers between albino versions of Bengal tigers. If they were, then they would not have any stripes , so it would have an all-white coat without stripes, and pink or red eyes.
White tigers are considered one of the rarest and most precious animals in the world. Unfortunately, there are only 200 white tigers left in the world making them endangered. These beautiful species deserve to live longer so help us save them from extinction. The last known White Tiger to be seen in the wild was shot dead in 1958, leaving behind only the captive breeding population.
Did you know that the famous Harrison Ford, american actor is in support to save white tigers, tigers are really beautiful creatures that deserve to live and we are killing them daily for money, this is not fair to them and we think that we should do something if you are with us please help us spread this message .there are only 200 white tiger in the world so we have to act quickly. So help us now, by spreading awareness about this problem.
We are trying to save white tigers which are very endangered animals that are helpless against us when we are armed, we are just asking you to help us to save these beautiful helpless creatures.
Fun Fact: Like all tigers, white tiger stripes act like fingerprints. No two tigers will have the same pattern of stripes. Another fact is that White Tigers grow faster compared to the normal orange tigers. They are born bigger and continue growing until their adult years. They are considered fully grown when they are 2-3 years old when orange tigers are fully grown at about 5 years.
" A Tiger doesn't loose sleep over the opinion of a sheep" - Zag