Where's our protection?
51
people have signed this petition.
Add your name now!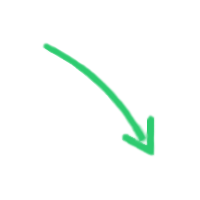 51

people

have signed.

Add your voice!
Maxine K.
signed just now
Adam B.
signed just now
Greetings world,
The terrorist group ISIS (also known as Daesh) has entered the borders of east Lebanon in Arsal, and are engaging a guerrilla warfare with the Lebanese army.
The UN forces are doing nothing with this issue, we want our rights as a nation. We want our UN forces to help our weak army with the unfair warfare against ISIS! For those who has a low knowledge about ISIS theyclaim religious authority over allMuslimsacross the worldand aspires to bring much of the Muslim-inhabited regions of the world under its direct political control,beginning with nearby territory in theLevantregion, which includesJordan,Israel,Palestine,Lebanon,Cyprus, and an area in southernTurkeythat includesHatay.The group has been officially designated as a foreign terrorist organization by the United States,the United Kingdom,Canada,Australia,Saudi Arabiaand the United Nations,and has been widely described as a terrorist group by Western media sources.
The group, in its original form, was composed of and supported by a variety of Sunni insurgent groups, including its predecessor organizations, theMujahideen Shura Council, the Islamic State of Iraq (ISI) andAl-Qaeda in Iraq(AQI), the insurgent groups Jaysh al-Fatiheen, Jund al-Sahaba, Katbiyan Ansar Al-Tawhid wal Sunnah andJeish al-Taiifa al-Mansoura, and a number of Iraqi tribes that professSunni Islam.
ISIS grew significantly as an organization owing to its participation in theSyrian Civil Warand the strength of its leader,Abu Bakr al-Baghdadi. Economic and political discrimination against Iraqi Sunnis since the fall ofSaddam Husseinalso helped it to gain support. At the height of theIraq War, its forerunners enjoyed a significant presence in theIraqi governoratesofAl Anbar,Ninawa,Kirkuk, most ofSalah ad Din, parts ofBabil,DiyalaandBaghdad, and claimedBaqubahas a capital city.In the ongoing Syrian Civil War, ISIS has a large presence in theSyrian governoratesofAr-Raqqa,IdlibandAleppo.
ISIS is known for its harsh interpretation ofWahhabi Islamand its brutal violence,which is directed atShia MuslimsandChristiansin particular.It has at least 4,000 fighters in its ranks in Iraqwho, in addition to attacks on government and military targets, have claimed responsibility for attacks that have killed thousands of civilians.ISIS had close links withal-Qaedauntil 2014, but in February of that year, after an eight-month power struggle, al-Qaeda cut all ties with the group, reportedly for its brutality and "notorious intractability".
ISIS's original aim was to establish a caliphate in the Sunni-majority regions of Iraq. Following its involvement in theSyrian Civil War, this expanded to include controlling Sunni-majority areas of Syria.A caliphate was proclaimed on 29 June 2014, Abu Bakr al-Baghdadi—now known asAmir al-Mu'mininCaliph Ibrahim—was named as itscaliph, and the group was renamed the Islamic State.( For more information please visithttp://en.wikipedia.org/wiki/Islamic_State_of_Iraq_and_the_Levant )
WE WANT OUR RIGHTS! WE WANT OUR SAFETY! LET OUR VOICES BEHEARD, THIS PETITION IS FOR THE UNITED NATION. WE WANT THE YOUR FORCES TO HELP OUR ARMY! We are Anonymous.