Where Is My Vote
69
people have signed this petition.
Add your name now!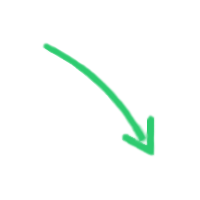 69

people

have signed.

Add your voice!
Maxine K.
signed just now
Adam B.
signed just now
Human beings are members of a whole, In creation of one essence and soul. If one member is afflicted with pain, Other members uneasy will remain. If you have no sympathy for human pain, The name of human you cannot retain. - Saadi This week Iranians turned out in record numbers not seen since the beginning of the Iranian revolution to change their current President Mahmood Ahmadinejad. Their willingness to exercise their democratic right was both historic and uncommon in the Middle East. Iranians longed for change the same way people in the United States, and indeed worldwide, longed for a new beginning after the Bush years. They were tired of an increasingly delusional President who has thrown their country into economic turmoil and portrayed their country as a conflict seeking entity in the Middle East. But today the same Iranian regime that has denied a dialogue with the world, denied human rights, denied democracy, denied the Holocaust, is blatantly denying the will of its people by committing massive election fraud to reelect Mahmood Ahmadinejad, and arresting journalists and opposition leaders in broad daylight. Accepting this deception will be costly not only for the people of Iran but also for the people of the Middle East, with far reaching consequences worldwide. As you read these words, the people in Iran have taken to the streets in nationwide protests. Despite brutal government suppression tactics the Iranian people are courageously fighting for their rights. As antiriot police batons crush the bones of demonstrators whose only protest is election fraud, Iranians are screaming for the world to hear them: WE DENOUNCE MAHMOOD AHMADINEJAD! The people of Iran now ask for your support! We do not expect you to fight our struggle but to help us fight it. We expect people worldwide to put pressure on their governments and politicians not to accept the legitimacy of the Iranian elections and the fraudulent presidency of Mahmood Ahmadinejad. Democratic societies worldwide must not leave the Iranian people alone now that they have risen to the challenge. Instead they need to align their policies with the will of the Iranian people. Friends, we ask you not to let 70 million people in Iran be taken hostage. Any government that accepts Mahmood Ahmadinejad as the new president of Iran has betrayed the Iranian people, endangered world peace, and has no sympathy for human pain. Iranian Artists in Exile
Sponsor
All Iranians fighting for a change.