When Injustice becomes law, then resistance is duty.
94
people have signed this petition.
Add your name now!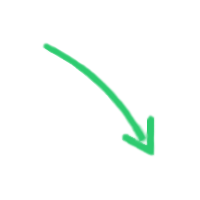 94

people

have signed.

Add your voice!
Maxine K.
signed just now
Adam B.
signed just now
As you know, our entire economy and country came to a screeching halt over a virus called covid-19 which has a 98.9% recovery rate compared to the 0% to 10% recovery rate on the AIDS virus which was more deadly, and yet, we never shut our economy down or our country down for the AIDS virus. Consequently, millions of Americans and American families are out of work and losing their homes and becoming homeless and many are losing their family businesses as well. Big box stores such as Costco and Walmart and Lowe's and Home Depot violate Covid 19 guidelines continuously without legal repercussion and without being shut down or fined or jailed. On the other hand, small businesses including small business owners are being shut down, fined and jailed even though they are following the covid-19 restrictions much more effectively than the big companies who are not shut down at all. This is in violation of the 14th amendment which guarantees equal protection under the law. In other words, either all businesses must be shut down, fined and jailed for covid-19 violations or nobody should be shut down, fined and jailed for covid-19 violations. You can't just pick winners and losers. You can't just pick who's essential and who is not essential. All business is essential for a healthy economy in order to pay the taxes necessary to run this country efficiently including even our military which makes it a national security issue. After all, can't have a military without an economy. So we are endangering our own National security by allowing a simple virus with a 98.9% recovery rate to effectively shut down our economy, thus, cutting off the revenue needed to support our military and other Homeland defenses as well. Not to mention, we are disrupting the normal life of every American in this country. I propose that every business owner in America should come together as one with the unshakable resolve and intention to keep their businesses open at full capacity regardless of any local or federal mandates or laws ordering them to shut down for any reason that fails to show and prove legitimate and sufficient evidence of a National crisis or pandemic involving either nuclear, biological or chemical weapons or any other legitimate crisis which shows proof of the alleged endangerment of public safety and health. Americans are tired of being lied to. We know for a fact that they are cooking the numbers to be artificially high in order to keep us locked down because there is an attempt by the powers that be to consolidate both economical and political power into one centralized global system. Remember that new world order that George Bush Senior talked about??? Well, that's what they're attempting to do on a global scale now. It is up to all of us Americans including all American business owners, both small and great, to defend our American way of life by refusing to disrupt our daily living and our right to make a living and have a healthy economy by shutting down our businesses for a virus that kills less than 1% of the total population and a virus that has approximately a 98.9% recovery rate. Please sign the petition below and spread to as many people as you possibly can. They will try to shut us down again. When they do, then, it is up to every one of us to say hell no. We must all do this together, otherwise, this will not work. All business owners must come together as one and stand against this medical/economical tyranny that threatens our nation and its National security. There is not enough police and code enforcement officers to arrest everyone. There are way more of us (American business owners) than there are of them(the handful of politicians at the top). Please, everyone must sign this petition and stand together as one against this medical tyranny which is attempting to undermine and destroy our economy and our nation. It can't simply be just a few businesses, but rather, every business must come together in unity and in defiance against all unconstitutional mandates and laws which threaten our right to make a living and to pay our bills and support our families and our communities and live the American dream. Please sign the petition today right now and stand together with every American business owner from every state in the Union. Refuse to shut down your businesses, and rather, keep your businesses open at full capacity. Shutting our economy down is not the answer. Simply showing good hygiene practice and good medical procedures and practice is the way to go. If you're sick, then, you stay home until you're well enough to go to work again. We must also resist the attempt by our governments to mandate vaccines. There are many natural ways to combat a virus without the harmful side effects of vaccines. Americans have the right to choose between either vaccines or more natural ways of getting rid of the virus. Please join me today in this endeavor and effort to save our country.... Make sure that you contact every local City, County and State politician in reference to this petition...May God bless America.