What You Don't Know Can Hurt You
18
people have signed this petition.
Add your name now!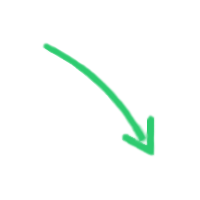 18

people

have signed.

Add your voice!
Maxine K.
signed just now
Adam B.
signed just now
On July 29, 2012 the 112th Congress will vote on Bill S. 1454/H.R. 2969, "The Immunosuppressive Drug Coverage for Kidney Transplant Patients Act". This bill would extend Medicare coverage of the drugs needed by a transplant patient to prevent rejection of the new kidney. At the present time the coverage only last for 36 months at which time the patient must provide for the cost of the drugs which range from $2100 to $5600 per month. If they cannot afford the required medication, the kidney will then fail and they must go back on dialysis. The present cost of dialysis per patient per year is $77,500 but the immunosuppressive drugs only cost Medicare $19,000 per patient per year once the transplant has taken place.
* Diabetes is the leading cause of kidney failure.
* The USA Diabetes Statistics show that 348 MILLION people worldwide have diabetes and 35% of these have CKD (chronic kidney disease) which greatly increases the risk of kidney failure that can only be treated by dialysis or kidney transplant.
* In 2008, The World Health Organization reported that over 8% of deaths globally were caused by diabetes. But the devastating damage this disease can do to the body leading to kidney failure is horrific, expensive and irreversible.
* Heart attacks and strokes account for 65% of deaths
* 73% have high blood pressure 
* 65 to 70% have nerve damage that causes numbness and loss of feeling in their feet and hands – often leading to amputation.
* Over one third lose their teeth due to gum disease
* There are over 24,000 new cases of blindness every year. for lost eye sight that the statistics are still being worked on.
Everyone can help by going to: nationalkidneyfoundation.org, - click on the Advocacy tab at the top of the page, when the drop-down menu appears, click on Take Action. There you will find a description of the bill to be voted on. Follow the directions, and create an account which will take you to place to sign the petition that will go straight to the senators or representative for your state. I urge you to use your voice to speak up for that family member or friend that this drug could mean the difference of life or death to them. You must participate in yours and their protection. Not knowing this bill is being voted on and not speaking out on their behalf could "hurt" everyone emotionally and financially!!!
Links
National Kidney Foundation
American Kidney Fund
American Diabetes Association
World Health Organization