What's fair is fair!
29
people have signed this petition.
Add your name now!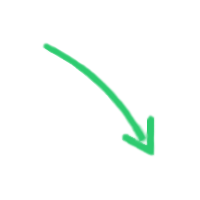 29

people

have signed.

Add your voice!
Maxine K.
signed just now
Adam B.
signed just now
Dear Dr. Noviello and Dr. Cohen,

We are writing this letter to bring your attention to something we believe is unfair and requires immediate attention. Several of us did outstanding today on our Medical Surgical 1 final. We were even tested on information that was not covered in lecture on this Kaplan exam. The test we took today, December 6, 2016 was totally different from any other exam we have taken this whole semester. We were actually able to understand every question, without questioning if an answer that contained a grammatical error was really, in fact, the right choice.
Due to a significant amount of people not meeting the 74 exam average for the semester, the fifth exam was reviewed by our instructors and up to ten points was added to certain students' grades due to there being multiple correct answers. With that being said, all of our exams contained multiple questions similar to this and no points were given following those exam.
For our fourth exam, there were three questions that were reviewed by our instructors and up to six points was then added to this exam grade. One of these questions was a simple mathematical error that our instructor told us, "I did not get Mrs. James to check the math for me." Another question was just marked incorrect and the rational stated the correct answer (that some of us chose.) Some of us are not even certain what the third question even was due to there being so many. It is not clear why we have not been told which questions were adjusted on both Exam 4 and 5, since this information should be beneficial to us.
However, we feel that the nursing administration should review all of our exams and see what we think the big deal is and why we believe our grades should not be affected by these errors. In all of our core classes and Junior 1 classes up to this point, we have not taken exams that we were unsure of and/or that we could not understand. Exam questions from our previous semester were actual NCLEX style questions like the ones we took today on Kaplan.
We have all paid thousands of dollars in tuition, not to mention the money spent on ExamSoft, Kaplan (that we "only" have used for our finals), and textbooks, to not be able to be given an exam and tested in the correct nursing format instead of made up questions. We do not feel that our instructors should be the ones to review our exams now, they have had enough time to do that and told us that this was already done. We feel like it was not a concern to our instructors because they can understand their "own language" and what they were asking.
For the most of us, we have read every word of every chapter we were tested on this semester, but yet multiple questions had several different answers that correlated with our textbook on the exams that we were given. We are uncertain that our teachers had even read the same textbooks that we were required to buy. When an instructor makes up a question, we do not feel that is getting us prepared for the NCLEX if we cannot even understand what they are asking. This petition is not just for the ones who are failing at this point, but for everyone in the class that is borderline for A's. B's and C's.
Furthermore, it even goes beyond achieving a certain letter grade in a class, we are concerned we are not receiving the right preparation we need to pass the NCLEX and get our license upon completion of this program.
We gave this semester our all. We put blood, sweat and tears into all of our exams falling on the same week for both Mental Health and Acute Health 1. For our Mental Health we were allotted seventy-five minutes for fifty questions and for Acute Health 1 we were allotted sixty minutes for fifty questions. Seventy-five minutes, much less sixty minutes to read fifty questions you are unsure about what is even being asked has been very difficult to each of us. After taking today's Kaplan exam and most of us doing very well, because we actually understood what was being asked shows that this difficulty we have felt all semester should and could have been avoided, had the exams been in NCLEX format, and correctly written. Today, we were able to thoroughly interpret every word asked and that is the way we feel that it should be.
We are all very intelligent students and want to succeed in Nursing School, or we would not be here. It has not been easy this semester for some of us, due to being in clinical on Tuesday night until 2300 and having exams/class on Wednesday morning at 0800. It was not taken into consideration that some of us live hours away. Some of us barely had time to get home and showered before we had to be back at school, with no sleep to take an exam we could not even understand. It has been very stressful on each of us.
Our very first exam this semester, there was a scheduling conflict due to the instructor's error, and some students were not able to even finish their exams and/or guessed on how ever many they had left because they were/felt rushed. If our instructors were on time for each exam, knew the correct passwords, and told us to not bring calculators, we may have not felt so rushed during our exams. However, that was not the case, and some people failed the first exam as a result of poor scheduling and lack of promptness of the instructors. The instructors are very well aware of this, and nothing was done. Some students have even dropped Acute Health 1 due to this incident that happened earlier in the semester.
We want to ask both of you to please consider going over each exam with our required textbooks to understand what we feel is unfair to all of us. We feel like both of you can resolve this conflict after you actually see the problem.
Honestly, on the last exam, we probably should have had more than ten points given back. If either of you want to meet with us as a whole, we can do that as well, to address any other issue(s) not mentioned.
We all want nursing to be our livelihood, our passion, and our dream. We do not feel that our grades should reflect these errors, especially since these errors could have been fixed prior to being tested. However, some of our instructors are busy with their own schoolwork in their own studies/Doctorate Programs to even make us feel like they have time for us.
Thank you both for your time and consideration.
Junior 2 Nursing Students