What If? (a petition to the US Government)
10
people have signed this petition.
Add your name now!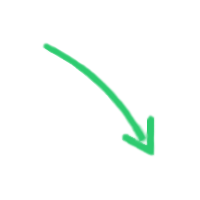 10

people

have signed.

Add your voice!
Maxine K.
signed just now
Adam B.
signed just now
This petition does not support or desire violence on any living being. Those who sign it are peaceful, law abiding citizens. We try our best to live our lives with out bothering others. We live our lives in peace. We are compassionate about other living beings. We feel their pain. We sometimes cry. We sometimes get angry. We sometimes are emotional and irrational.
What if we snapped? What if we hit our breaking point? What if we could no longer take the stress or deal with the anger we feel inside? What if we felt helpless? What if those elected leaders ignored our desires to have a safer America? What if your moments of silence were no longer effective? What if your hollow words were no longer believed?
What if we went out to the store, followed every law and regulation, purchased multiple weapons, then stocked up on a tremendous amount of ammunition? What if we took these legally obtained items, then walked in to your lives and committed acts of violence? What if we went to your place of work? What if we went to your home? What if we went to your children's schools?
What would happen then? How would your lives change? Would you finally snap out of the fantasy world you live in? Would you stop trading American lives for profit? Would you finally start representing the Americans who need protection? Would you finally stop listening to those who would rather fatten their wallets?
What if you studied countries with low crime and non existent mass shootings? What if you took that information and improved the gun laws and gun rights in America? What if you made America safer?
How many more Americans have to die before you realize that what you have been doing is non-effective? This is no longer about the 2nd Amendment rights. This isn't about taking away guns from responsible gun owners. There is a solution to gun violence in America, but it isn't in the profits you are currently trying to protect.
What if?
(If this petition reaches a great number of signatures, it will be sent to all the members of Congress, all members of the Senate, and to the White House in an attempt to spark a change in the gun laws, not to take away guns of law abiding gun owners, but to make America a place where mass shootings are non-existent).