Bring Will Horton Back To Life on Days! WE DEMAND YOU DO THIS NOW
293
people have signed this petition.
Add your name now!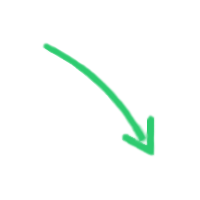 293

people

have signed.

Add your voice!
Maxine K.
signed just now
Adam B.
signed just now
I am deeply saddened that for short term drama, your television show "Days of Our Lives" chose to engage in tired, hate-baiting homophobic tropes. Since the days of silent film, the tragic gay character that can only be forgiven in death has existed. However, there have been precious few examples of gay romances that ended happily. If you had wanted to end your gay storylines, no doubt to comfort the old viewers you wished to court back, you could have allowed Will and Sonny to reunite and move away to raise their daughter, sharing custody with Gabi. Instead, you listened to hateful "fans" and forgot us silent majority who were invested in the Will and Sonny romance. Their engagement and wedding brought me to your show after years of not watching. I was quite excited to see some of my old favorites too, as I watched as a child during the heyday of Bo & Hope. That has ended.

You may have thought that Will was being treated equally in death, but since death is the norm for gay characters in the entire history of moving images - you were not treating him equally since straights on your show are allowed forgiveness and redemption without a gruesome death. You also scripted Will's death with clear symbolism - he was treated like trash - shown stuffed in a bag. Neither the previous victims of the serial killer were given such callous treatment, and they were granted more story and scenes around their deaths, despite being far less important to the show's history. You didn't portray Will's death as a tragedy for those of us who loved him, but rather something to be taken pleasure in by those who hated him.

I truly believed that your show would be courageous enough to send the message that gay people can be forgiven and loved and redeemed as much as straight people. This is all the more important because it was very clear that the character of Will was held to a double standard, hated for relatively minor infractions - both in universe and by fans - while rapists, murderers, drug-traffickers and kidnappers were routinely forgiven and granted love. I also noticed that when he new writers came aboard, there was suddenly a complete absence of gay imagery. Will was not allowed to think back on his wedding or romance with his husband.

Unlike the heterosexual criminal EJ, he was not granted forgiveness before he died. He was not allowed to be heroic. He was not even allowed to share a loving scene with his daughter. Any one of these story beats would have been respectful to Will's history and made his death easier to accept. It's what legacy characters should get. It's very clear that this was no accident, and your show feared any inclusion of gay positive imagery under these new writers. The result was the grim horror, of legacy character and inspiration to lgbtq youth dying alone, not knowing his husband still loved him. He was not granted a heroic death or even allowed to fight for his life. This will not advance any story, except for the resurrection of rapist and murderer EJ so that Will's mother, another criminal, can have the love denied her son.

After death, people mourned and loved him, as is customary after a gay character is killed and there are people who will miss him. Yet, Will was not buried under his married name, and his husband was seated in the second row at his funeral and was not wearing a wedding ring. Again, there were no flashbacks to Will's life or the love story with his husband, something that is common for nearly all deceased legacy characters. This could not have been an accident. I'm sure it was an intentional irony that Will's disgusting strangulation aired on the anniversary of Matthew Shepherd's death, but think about what that meant to the lgbtq youth that found comfort in Will's story.

The message is chillingly clear. Gays may not make mistakes. If they do, the only way they will be forgiven and loved is if they are slaughtered to advance the happiness of heterosexuals. I have heard people say that fans did not accept Guy Wilson as Will, while I will have you know it was his Will that brought me back to the show, and I felt true excitement watching Will and Sonny become engaged and get married. You've disappointed me greatly by teasing a loving romance and then giving me grim, hateful, bigoted tragedy.