Pedestrian right-of-way connecting Watson Way @Yettford Road to University Drive 92083 www.Ipetitions.com/petition/wewalkthisway
22
people have signed this petition.
Add your name now!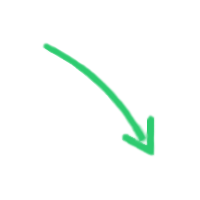 22

people

have signed.

Add your voice!
Maxine K.
signed just now
Adam B.
signed just now
Ipetitions.com/petition/wewalkthisway with good news update at end
Thank you for your valuable attention on this neighborhood matter. You may not even know this exists because it's placed parallel to Watson way and difficult to notice from in a car approaching from either north or south side.
It is a 30 year old pedestrian right-of-way, shortcut, easement connecting the Avocado neighborhood by Watson Way@ Yettford Road to University Drive from the north west corner of the school parking lot for 2030 University Dr. 92083 via the drive way up to a vocational school, NATIONAL UNIVERSITY ACADEMY, previously Kaplan.
Please do not underestimate the value of this simple 4 foot wide opening in the fence. It was purposely added when the fire truck access gate was built in 1980's to allow a safe pedestrian right-of-way to University Drive and to North County Square Shopping Center of over 30 stores, like Target and Walmart, restaurants, banks, schools, services for employees, students and residents who otherwise have to drive 2.5 miles through 5 lights to get to the same places within a quarter mile that can be walked in less time.
This small paved opening has been a huge encouragement for many like me whose incomes involve being stuck indoors all day online sitting at a desk and looking forward to a stroll to the restaurant or store afterwards. But not now.
Real Estate is marketed these days with a WALKABILITY score that reflects the safety and friendliness of the neighborhood attracting families with a healthy mindset. This short cut is a real asset that has been "grandfathered" in with time and use, giving high scores and value to our Avocado neighborhood. Until Kaplan changed to NUA.
The administrators of Brightwood College and National University Academy, a Vocational technical school for the medical business, no wonder, chose the cheapest and most incredible lazy minded solution to their campus parking lot vandalism and disturbance, without any consideration of how their defensive attitude affected their new neighbors' home values and health, that was to block the right-of-way and hang a NO TRESPASSING sign. By the way that is the very same energy that starts war, the very same.
1. NUA is unjustifiable labeling Avocado neighborhood as "the source of all their parking lot trouble".
2. Most hurtfully is they have taken away our choice and encouragement to walk.
3. Those two reasons give the impressions to real estate shoppers, that our classic county rural type neighborhood is a crime ridden slum. Such devaluation is cause to sue NUA
NEWS FLASH "Students don't only learn in classrooms". A wall or fence is nothing to vandals. And vandals throughout the country can track the scent of the brain fart mistake of leaving stuff in unsecure cars when rushing to a class.
So is N.U.A.is going to continue being the neighborhood bully here punishing everyone who isn't a client? When they could…Spendsome money on real cameras and catch someone. The technology on the market now for auto and area security surveillance is less expensive and better then every.
Be a neighborhood hero here, not a neighborhood bully..
My name is Shawna Lee and maybe we have had a face to face, human encounter, at the right-of-way and spoke how important a civil, peaceful approach to this issue is. To leave a positive impression so NUA understands where we are coming from literally. I still enjoy an adventure, but hopping this wall to get milk should not count as one..
If you agree this is an unlawful closure Please sign your name and comment about how it has affected your daily routine. Or please go check it out now you know it exists and comment if you would use it now.
We are just beginning a face to face to include merchants, employers, and managers At NORTH COUNTY SQUARE and will include Key NUA personnel contact info who are just passing the buck. Just pass the wrench to take down the damn gate. The law is on our side concerning this "grandfathered in" easement.
On behalf of all those in and around Avocado neighborhood including Pepperwood Apartment residents, who are walkers because we can, we thank you very much for your valuable attention on this matter.2gayleen@gmail.com
UPDATE INFO: We in the Avocado Neighborhood want you to know the source of all your schooling fears, and lack of tolerance, has been emptied and now on the market. So Please open our pedestrian easement ,,Quit passing the buck ….or we will do it.
Diestro Inc. - ILA Independent Living Association (ILA) ilasd.org/listings/diestro-inc/ Diestro Inc. 1612 Watson Way, Vista, CA 92083, USA; 619-794-5368 ...Owner/Resident Assistant Availability: Owner or Resident Assistant lives on-site; Types of Clients Accepted: - Co-Ed. Amenities: Meals Provided: Yes ... ILA Owner has attended the following ILA Expertise Courses: Nutrition. Licensed Business: NO.
1612 Watson Way, Vista, CA — MLS# 180007257 — Coldwell Banker https://www.coldwellbanker.com › Coldwell Banker Residential Brokerage › Vista, CA Feb 9, 2018 - MLS# 180007257 — This 5 bedroom, 4 bathroom Single Family for sale is located at 1612 Watson Way, Vista, CA 92083. View 15 photos, price history and more oncoldwellbanker.com.