BRING "WET HOT AMERICAN SUMMER 2" BACK TO THE POCONOS
6
people have signed this petition.
Add your name now!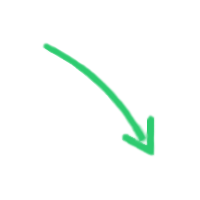 6

people have signed.

Your voice needed!
Goal: 100
Goal: 100
With the news that Michael Showalter, the co-writer of culty, hysterical, Pocono-filmed "Wet Hot American Summer," is in the early process of making "Wet Hot American Summer 2," there is no other logical choice to bring the production back to the Poconos. We, the undersigned, want the movie, if it should happen, to film in the Poconos again, preferably at Camp Towanda just outside of Honesdale where the first one was filmed.
With dozens of summer camps in the four-county Pocono area, the region is arguably the Summer Camp Capital of the World. Every overprivileged rich kid that ever lived in New York City or Philadelphia has fond memories of their summer camp experiences in the Poconos and would love to see their camp on the big screen so they can tell their overprivileged rich friends, "See, Muffy, I told you my camp was going to be in a movie." Us locals can say, "Hey Jim Bob, we fixed that cabin's roof five years ago!" or "That's the place where we had field day in 4th grade!"
But the economic impacts to the region would be fantastic. And for a region trying to establish itself as a viable destination for film production, it would be a coup. While the first time around the movie's stars were relative unknowns, bringing Bradley Cooper, Paul Rudd, Amy Poehler and Elizabeth Banks back to the Poconos would be the kind of noticeable progress the Poconos would need to put itself on the movie map. The movie makers never said they had any issues with the region the first time around, so it would be a nice gesture to bring the production back here again. Do they owe it to us? No, not at all. But it certainly would be nice. So sign the petition, and feel free to suggest your favorite Pocono summer camp to host the production if it couldn't go back to Camp Towanda for some reason.
Sponsor
Michael Sadowski
Links
View more about this petition at
PopRox
, the pop culture and local entertainment blog of the Pocono Record.