Western Maryland's Concerns Regarding Interpreter Licensure
13
people have signed this petition.
Add your name now!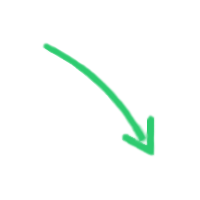 13

people

have signed.

Add your voice!
Maxine K.
signed just now
Adam B.
signed just now
This petition is to voice the concerns of Western Maryland residents and interpreters regarding interpreter licensure. More specific concerns are to be listed in the comments section.
Generally speaking, the interpreters who serve Western Maryland are not necessarily opposed to implementing more specific quality assurance requirements, such as establishing a standardized state level screening, or requiring the passing of a neighboring state's screening, such as the already established Virginia Quality Assurance Screening (VQAS). Our concerns with establishing licensure in the state of Maryland are regarding the potential of requiring membership of the Registry of Interpreters for the Deaf (RID) and/or requiring certification under RID or the Center for the Assessment of Sign Language Interpretation (CASLI).
Currently, RID does not service or support Western Maryland. RID is a costly organization to join when they do not provide professional development supports or opportunities locally for those who live and/or work in Western Maryland. Joining RID costs $150 annually to become an associate member which merely grants access to negligible discounts on testing, services and a free magazine subscription. Requiring interpreters who live and/or work in Western Maryland to join RID as associate members is a costly burden that is not justified due to the lack of local supports from RID at this time.
The National Interpreter Certification (NIC) exam costs between $920 and $970, depending on RID membership status. The NIC exam only has a 20% pass rate. When considering the cost involved, taking the NIC exam equates to a huge gamble. Once the exam is passed, certification must be kept active by paying annual dues of $180 to RID as well as meeting a minimum of 8 continuing education units (CEUs) every 4-year cycle. Workshops necessary to fulfill CEU requirements vary wildly in price, and most grant only tenths of one CEU. Again, RID and PCRID do not service Western Maryland and this would force residents to travel long distances, bearing the additional burden of those costs to attend the workshops necessary to maintain active certification.
A sign language interpreter in the state of Maryland earns between $32,070 and $102,370 per year. (https://www.sokanu.com/careers/sign-language-interpreter/salary/Maryland/). While there is a similar range for entry level interpreters compared to senior interpreters, socioeconomically, Western Maryland houses the lowest per capita income in the state. (https://en.wikipedia.org/wiki/List_of_Maryland_locations_by_per_capita_income) A sign language interpreter's income in rural Washington County or Garrett County is much closer to the lower end of the range, while interpreters in Montgomery County and Howard County would make salaries closer to the upper end. Interestingly enough, the locations with the highest per capita income are the locations where workshops and forums are housed.
Until Western Maryland is granted equal access to RID professional development and support services, we are opposed to any legislative ruling specifically requiring RID membership or certification in order to continue serve our Deaf and Hard of Hearing community in Western Maryland.
Please consider our concerns, and please consider utilizing the VQAS as licensure requirement in the state of Maryland.