Defend the West-End
36
people have signed this petition.
Add your name now!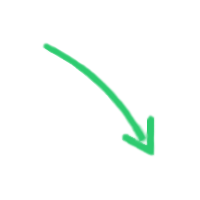 36

people

have signed.

Add your voice!
Maxine K.
signed just now
Adam B.
signed just now

Folkestone's Residential West-End is Under Threat
At the last Council meeting, Cllr George Bunting and I narrowly failed to prevent a Council proposal to redraw Folkestone's ward boundaries in a way that threatens the interests of west-end residents.  
Under the Council's proposal (which relied on votes from Romney Marsh councillors to push it through!), Folkestone's residential west-end will be fragmented. Around one thousand residents will be transferred into Sandgate Ward and be represented by Sandgate councillors. The remaining residents will be transferred into Folkestone Central Ward, and be represented by councillors whose primary allegiance will be to the business and commercial interests of the Town Centre.
Cllr Bunting and I believe all residents of the west-end will lose out if the Boundary Commission agrees to Shepway's proposals, as the west-end voice will be divided. We have therefore submitted an alternative proposal, with support from other Folkestone councillors. Our full proposal is available on my website at www.cllrrorylove.org/westend
In summary, I have set out the principles behind our proposal below.
If you are a resident of Folkestone's west-end, or have connections with the west-end, and you agree with our principles, please show your support by signing my online petition.

We shall draw the petition to the attention of the Boundary Commission, who will make the final decision.  Please also do your best to let friends, colleagues, and neighbours in the west-end know about our campaign. But don't delay. The Boundary Commission is studying the proposals now, and will publish its draft recommendations in June 2013. 
Thank you for your support.
Cllr Rory Love
Harvey West Ward
19th April 2013
Notes to help you complete the petition
Your email address will NOT be displayed publicly.  It is just to let me acknowledge your signature.
Under "Connection", please select the option that best describes your connection with Folkestone's residential west-end.
For your privacy, your "House/building number/name" will NOT be displayed on the website petition signatures list, but may need to be shown to the Boundary Commission for authentication purposes.  Your "Name", "Road", and any "Comments" will show on the petition.  If you have a more general connection with the area, rather than at a specific address, please type "ALL" in both "number" and "road" fields.
******   ************   ******
We the undersigned, who are resident in Folkestone's west-end or who have connections with the west-end, believe:
1. That Folkestone residents should be represented by Folkestone councillors; not Sandgate councillors.
2. That the residential west-end is one community, and should be represented at the Council as one ward.
3. That if the west-end community is fragmented, residents from an area of a distinctive, residential character will lose out both to the interests of Sandgate, and to the business and commercial interests of the Town Centre.
4. That the ward boundaries proposed by Cllr Rory Love and Cllr George Bunting, and submitted to the Local Government Boundary Commission for England (where they are publicly displayed on the LGBCE website), better respect the natural local community boundaries than the proposals drawn up and submitted by Shepway District Council.
Sponsor
Cllr Rory Love (Shepway District Councillor for Folkestone Harvey West Ward)
Links