West Ada School District Head Lice Policy Demand for Change
139
signers.
Add your name now!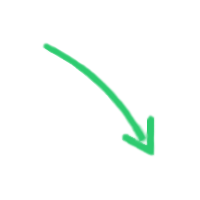 139

signers.

Almost there!

Add your voice!
Maxine K.
signed just now
Adam B.
signed just now
Did you know the West Ada School District's head lice policy:
allows infected children to remain in the classroom?
requires no screening upon return on an infected individual?
has no pro-active screening, even after a classroom outbreak?
does not require an infected individual with live adult lice present to be sent home?
allows perpetual infestations to remain in a classroom due to inadequate measures?
is a violation of the West Ada School District's (WASD) own Mission Statement and Philosophy?
This petition is to change that.
The WASD's own Mission Statement (https://www.westada.org/cms/lib/ID01904074/Centric...) clearly states that "Schools should provide a climate that is safe, clean, and inviting."...
If you or your child has ever been in a classroom with head lice, you know this is clearly not the case. Head lice are an annoyance that creates a terrible learning environment for our children, and an unnecessary burden for our teachers.

The current policy isn't working. We can do better. Our children and teachers deserve it.
We implore the WASD to implement a better head lice policy that contains common sense measures and protocols to get results.
Proposed changes to the WASD head lice policy:
New students must be checked before being admitted to a West Ada school. From prisons to the YMCA, this is a common and effective screening procedure for high density public places. New students are an "unknown" and must be treated as such to mitigate risk.
Students that have been infected with lice must not be placed back into the classroom until mandatory screening is performed by a medical professional. A medical professional, such as family doctor or school/district nurse that is trained in spotting evidence of lice must screen returning children to avoid reintroduction of an infection to classmates. A re-screen of the formerly infected individual should be performed two weeks after the initial infection to confirm a reinfection has not occurred.
Proactive lice screening must be deployed whenever a case of lice becomes evident in a classroom. Head lice spread quickly and easily in a classroom environment. When a single student is found to be infected, all students and teachers of a classroom must undergo mandatory screening to avoid continuing the infection.
Individuals should be 100% free of detectable lice and eggs before returning to the classroom. Allowing students back to a classroom setting simply because they have no live lice but detectable live nits is completely impermissible and demonstrates a profound misunderstanding of this unfortunate pest's lifecycle. An egg could hatch at any time and restart the infection process.
Is this just a West Ada problem?
No. School districts around the country have adopted a very lenient head lice policy due to guidelines published by The American Association of Pediatrics (AAP), the National Association of School Nurses (NASN), and the Centers for Disease Control (CDC) which advocate that "no-nit" policies should be discontinued because lice do not pose a health hazard, completely ignoring the other impacts to a learning environment.
This has created a nationwide problem as more school districts follow the guidelines instead of withholding a higher standard. The current federal standards set the bar too low, we are better than that.
The current policy creates a perfect breeding ground for head lice and is ineffective at eliminating the problem.
Examples Articles:
Parents 'itching' for new head lice policy for Suwannee County Schools

Schools ease up on head lice policies, bugging some parents

Haysville Schools to change policy on head lice

To avoid stigma, some schools keep lice-infested kids in class and don't send notes

What can we do?
Make yourself heard!
If you agree the current policy is inadequate, sign this petition. We need to let the WASD Board know we are not happy with the current situation and things must change.
Attend the next WASD Board Meeting and let your voice be heard (Board Calendar: https://www.westada.org/Page/169)
Email WASD staff that can make a difference. This isn't a local school, classroom or teacher problem, it is a district-wide policy problem. Let them know your experience and that the status quo is not working:

WASD Board of Trustees:

Ed Klopfenstein - Klopfenstein.ed@westada.org
Mike Vuittonet - vuittonet.mike@westada.org
Steve Smylie - smylie.steve@westada.org
Philip Neuhoff - Neuhoff.Philip@westada.org
Rene Ozuna - ozuna.rene@westada.org

WASD Superintendent:

Mary Ann Ranells - Ranells.MaryAnn@westada.org

WASD Health Services Coordinator

Colene Letterle - letterle.colene@westada.org