Compel the Werthan HOA to take action against the bedbugs!
40
signers.
Add your name now!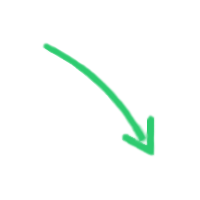 40

signers.

Almost there!

Add your voice!
Maxine K.
signed just now
Adam B.
signed just now
***UPDATE: 10/16/17. Bedbugs have now been found in 3 - THREE! - previously unaffected units. They are spreading rapidly and we cannot combat this as individual owners alone. This is a complex-wide health issue, and now that there is proof that they have spread across the hallway, this has become a NEW issue that demands proper treatment. ***
-
Friends, I urge you to sign this letter alongside many other concerned members of the community. If the bedbugs continue to spread, the entire complex could be at risk, and the Werthan could face fines by the Tennessee Department of Health, which we (our HOA dues) would have to pay.
Below is [the text from] the letter we sent to the HOA Board on 9/28/17. We had 14 signatures attached, acquired within a matter of hours. This has caused them to at least acknowledge and look into the issue, but is still not good enough. They claim the signatures are not sufficient without printed names and unit numbers attached.
If you are in agreement with us, please sign below. List your name and your unit number, and we can present a united front urging them to take action. Please share with your neighbors!
Thank you!
_____
Dear HOA Board:
As you are aware, bed bugs have returned to the original affected unit, 454, and have now been found in multiple neighboring units, 352, 354, and 355. When the HOA first encountered the situation, they chose to use the Association's pest control company, Priority Pest Service, to treat the areas, instead of consulting with a bed bug expert. As a result of the inappropriate chemical treatment spray that was used by Priority Pest Service, the bed bugs have spread, placing these units and others at risk.
When adjacent units first heard of the bed bug issue, neighbors were in constant communication so as to make sure the bed bugs would not spread. Preventative measures were taken, such as extensive and constant inspections, and consulting websites such as the International Bed Bugs Resource Authority (IBBRA), a website that not only educates on what to do and what not to do, but provides a list of certified experts worldwide. An excerpt from their website is attached. (See attached: Document #1.) It states clearly what we heard from several bed bug experts: to not use any form of chemical spray, but instead to use heat treatment. The owner of unit 355 has dealt with bed bugs in another property and also reminded us again not to use any sprays, but instead to put everything in the dryer on high heat.
All of the effort of the neighbors to be in constant communication, to seek expert advice, and to pay for inspections and proper heat treatment was of no use when the HOA Board brought in Priority Pest Services. The attached letter from Nashville Bed Bugs, provides expert opinion that actions taken by the HOA Board to use pesticides are what caused the bed bugs to spread into the walls and the floors, and now into the common areas, including the hallways. (See attached: Document #2.)
This is no longer a personal issue, and many members of the community are now being affected. The affected hallway is an area that cannot be paid for by any particular owner, but it is the HOA's responsibility.
We the undersigned are asking that the HOA respond quickly to coordinate proper heat treatment of the hallways and additional units to stop further spreading, and to reimburse those who have already had their units heat treated.
If this issue isn't taken seriously and treated in a reasonable amount of time, the bed bugs will continue to spread and the entire complex may become at risk. Let's put a stop to the bed bugs spreading while they are still contained.
Thank you.
**Given that I cannot attach documents here...
Document #1: IBBRA: HOW TO GET RID OF BED BUGS
Document #2: the main photo of this petition.