Women's Equality Party to protect sex-based rights
1414
signers.
Add your name now!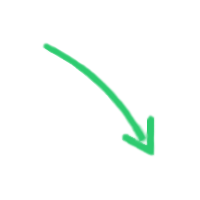 1414

signers.

Almost there!

Add your voice!
Maxine K.
signed just now
Adam B.
signed just now
When the Women's Equality Party was formed in 2015, the Party was questioned on its choice of name and came under pressure to defend it. The Party rightly expressed that the issues that it holds at its core are issues that affect women and only by naming that can we address them.
As members and supporters of the Party, we recognise that discrimination takes many forms and that there are other intersections such as race, sexual orientation and class that have to be acknowledged and addressed in order for all women and girls to be able to achieve their potential.
WEP recognise that there are important discussions to be had around the impact of harmful sexist stereotypes on men, especially around parenting, and how we can achieve equality that will benefit all. We also acknowledge that structural sexism places men in a position of relative advantage and power, and women in a position of subjugation.
Women have long fought for equality for all – for the rights of gay and lesbian people to be upheld in law, for an end to racial and religious discrimination, for rights for people with disabilities, for all people to be able to live their lives free from discrimination and abuse. We continue that fight and stand alongside these communities in upholding these values.
Whilst we fully recognise that transgender people often face a harsh reality in these intolerant times, we support the right of women to raise and address their concerns about how the erosion of sex-based rights could potentially impact their lives.
We stand shoulder to shoulder with the women from the SNP, Labour, Liberal Democrat and Green Parties who have made similar petitions.
We, as members and supporters of the Party in our personal capacities, ask the Women's Equality Party to acknowledge and support the following assertions:
Women and girls throughout the world are discriminated against on the basis of their sex
It is important to recognise that sex and gender are separate in meaning and law and when discussing potential changes to legislation
There are times when a distinction has to be made between women and transwomen, between transgender people who have fully transitioned and transgender people who have not had any surgical or other medical intervention, and that making these distinctions does not constitute transphobia
Women have the right to maintain their sex-based protections, as set out in the Equality Act 2010. These include female-only spaces such as changing rooms, hospital wards, sleeping accommodation, refuges, hostels and prisons
Without the continued existence of sex as a category, enacting Equal Pay legislation and Gender Pay Gap measures becomes impossible. Changes to facilitate self-ID of sex would have this effect
Women have the right to fair, single sex competition in sport. Trans athletes who were born male benefit from the natural effects of testosterone on superior musculoskeletal development through puberty as well as increased lung and heart capacity
Women have the right to assemble and to discuss the potential impact of any proposed changes to law, policy or interpretation of either. In particular, the proposals to introduce a system of self-identification of gender or sex, and changes to the Gender Recognition Act 2004 and the Equality Act 2010
Nobody should be subjected to abuse and harassment for exercising that right
@WepWomen #WEPWomensDeclaration