We have the capability to protect the Marine Environment in the world especially in Hong Kong.
49
people have signed this petition.
Add your name now!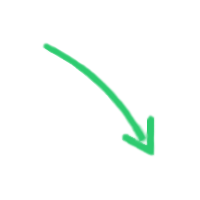 49

people

have signed.

Add your voice!
Maxine K.
signed just now
Adam B.
signed just now
The marine animals in Hong Kong are experiencing a hard time in their environment, not a lot survived due to the severe marine pollution issues. People may not notice that marine animals in Hong Kong are facing such difficulties and that the seas are polluted. We also do not realize that most of the problems are caused by us, humans. Marine litter is a main problem, especially in Hong Kong. It comes from recreational and commercial activities (debris due to sports/games, festivals, litter from streets/storm drains…), Ocean activities (waste from fishing boat, ferry), Dumping activities (trash from landfill site, household and construction), cigarettes, and refuse from medical health and personal hygiene products. Poor marine environment affects marine animals, and the people who depend on them. Firstly, the oceans act as a massive carbon sink, absorbing ⅓ of carbon dioxide emissions. Climate changing gases from oil and other fossil fuels are changing ocean chemistry, saturating the oceans with CO2 and making them acidic. This leads to the loss of coral reef habitats and negatively impacting commercially important fisheries, such as oysters and shellfishes. Oceans also face threats to their health because of pollution from aquaculture, coal-burning, plastics, shipping pollutions and more. Industrial plants release poisonous chemicals directly into oceans; power plants continue to be sited adjacent to the oceans where they release air pollution and pump heated water and antifouling chemicals into seas, which contributes to many problems. There are more and more marine animals with man-made chemicals in their body, causing deaths as it can cause immune system dysfunction, as well as other environmental distress in the ocean. Ocean pollution can lead to skin, eye irritation, blindness, lung and liver problems for a long period of time. Lastly, when oil floats on the surface of the ocean, it can block the sunlight from entering the ocean and it can prevent marine plants from using the light for photosynthesis. These plants are important for the food chain and habitats in the ocean. These are only examples, but there are much more problems.
It is crucial to help marine animals in Hong Kong by asking people to sign this petition, and to raise awareness on the situation. The main solution is to set up more activities that involves recycling and to promote this problem on television, social media or posters. In addition, citizens ourself can also take action, and that could also make a big difference if everyone participates, for example be responsible of your rubbish and clear them away afterwards or we can join some activities such as beach cleanups. With everyone helping little by little, it is possible to reduce the problem.
From gathering up all the signatures, we hope the local government can help by providing better cleaning services and promote the idea of emphasizing about the situation in Hong Kong. The marine environment will exasperate if we don't try and sooth the situation, which we also hope to raise global awareness and sustainability by using social networks to spread the message and start up programmes and activities. We are going to deliver this petition to the Hong Kong Marine Department on the 30th of May, 2015, but the deadline for signatures to be collected will be on the 1st of May, 2015. That means there is only one and a half month to collect all the signatures we need. If we don't act now, the more we wait, the more marine animals will be killed. Just simply put down a signature, and you can save a small life, their future is in your hand, act now and please support the marine animals in Hong Kong!