Ask the LDS (Mormon) church leadership to allow non-Mormons to attend their children's weddings, as Romney's in-laws were allowed.
27
people have signed this petition.
Add your name now!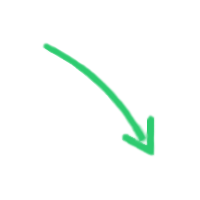 27

people

have signed.

Add your voice!
Maxine K.
signed just now
Adam B.
signed just now
Every year thousands of people stand outside Mormon temples, sometimes in the snow, rain and freezing or blistering temperatures, waiting for their children/siblings/friends to emerge through the doors after a wedding from which their parents or other very close family members and friends were barred. Why? Only Mormons in good standing (documented full 10% tithe paying members, usually at least 18 years of age) are allowed entrance to a temple.
However, there is no scriptural or doctrinal justification for not allowing, let alone not encouraging, members to have a nice church or civil wedding, where all can attend and help a couple celebrate the most important event in their lives, and then be allowed to attend the temple a day, week or month later for the temple "sealing," which does not have to be part of a wedding ceremony.
Mitt and Ann Romney were granted this privilege. They had a nice wedding that her non-Mormon parents could attend and the next day boarded his daddy's private plane, flew to Salt Lake City and were allowed to be sealed. Ann's parents, family and friends in the meantime got to attend the wedding.
Mitt Romney claims it is the church's policy to allow this when there is no temple close and getting there would be a hardship for the couple. Even if that was their policy, which it is not, how is getting on a plane the next day any more of a hardship than getting on one the day of your wedding or before? Many Mormon couples drive long distances, as do their families, on the wedding day or day before, and often for the families it's only to stand outside and snap a picture of the couple when they emerge through the temple doors post-wedding. No wedding pictures are allowed of the actual ceremony. Their parents don't even get that much.
These couples endure a much greater hardship for a temple marriage than the Romneys could even dream about. If these couples had chosen to have a civil wedding, open to all their family and friends, they would have had to wait the requisite one-year before they could be sealed. Due to Mormon indoctrination, that is not an acceptable alternative, especially when the couple is vilified for doing so.
Please sign this petition to implore the Mormon leadership to grant rank-and-file Mormons and their families the same privileges granted to Mormon royalty. Their current policy is cruel and not in keeping with their claim of being the most family oriented church. Help non-Mormons and less active Mormons enjoy and celebrate their children's weddings.
Links