WE DAT
982
signers.
Add your name now!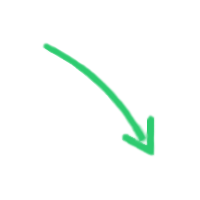 982

signers.

Almost there!

Add your voice!
Maxine K.
signed just now
Adam B.
signed just now
**Anonymous entries and duplicated signatures will be deleted.

As the Saints head to the Super Bowl, I have a sudden feeling of being robbed of something a bit sacred. The National Football League has issued cease and desist orders to various local merchants, including infractions as small as a fleur de lis in the middle of the "o" in whodat. Where were they when we were chanting it in the dome, buying over priced tickets to see our "Aint lose every game and still loving them?
Who Dat has a history much longer than the Saints and even predates the song recorded in the early 80's with Aaron Neville, Steve Monistere and members of the Saints offensive line.
I take offense with the way the NFL is all of a sudden flexing muscles and claiming ownership of a term that clearly belongs to our city. The way that they are attacking small local business in a difficult economic time after those same people supported the Saints in not so stellar years is a disgrace.
"Sure, a fleur de lis can belong to the Saints, but in very specific image, and everybody knows what a SAINTS fleur de lis looks like… gold and black.' But for the NFL to expand that definition and say that no matter what color and what style of fleur de lis, if you put it on an item, it means Saints is a load of …. Yeah… you get the picture. The fleur de lis belongs to everyone including the people of New Orleans. It is in the iron work of our 150 year old buildings and tattooed on the skin of many NOLA residents - often this has nothing to do with football but is a symbol of pride and survival. If we want to get technical it first belonged to France, and the Catholic Church. Joan of Arc wore it on her crest into battle long before the NFL thought to cut the throats of local artists and small business.
NFL merchandise sells well over 320 Billion a year and here they are knocking on the small shops and even artists in the streets who are using a fleur de lis in their designs. ANY fleur de lis…To me, this is in very bad taste. Demanding 10% royalties from anyone selling anything with ANY fleur de lis on it is nothing short of extortion. This is just more big business bully tactics. Our Saints management offices have been silent on the subject.... they need to stand up and explain to the NFL the culture and history of the symbol to our people. Shame on them if they do not!
This is the same as me copy righting "Merry Christmas" and demanding royalties from anyone using the term. Who Dat and the fleur de lis belongs to the people of New Orleans and speaks to our spirit of survival and pride. You cant "own" such a thing and shame on the NFL for trying to strong arm the people of NOLA.
I will not buy a NFL licensed product ever again - never, just on the basis of principal. I have decided that we need to send them a strong message. A promise to boycott ALL of their merchandise from here on out unless the cease and desist on this display of greed and extortion and nonsense. If you agree, sign your name below and feel free to spread the word.
WE DAT!
Anonymous entries and duplicated signatures will be deleted.
Links