We Want YG New Girl Group Debut 2016
457
people have signed this petition.
Add your name now!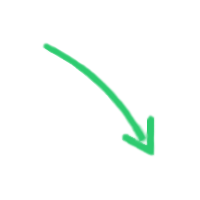 457

people

have signed.

Add your voice!
Maxine K.
signed just now
Adam B.
signed just now
7 years ago YG Entertainment released their second girlgroup after Swi-T which was named girl version of BigBang and also BigBang's sister, 2NE1. Like that at the end of the year 2011, YGNEWGG debut has been in talked. Jennie Kim, whom YG trust to be promoted along with G-Dragon. Through her extraordinary skills, she grabs the spotlight easily. She can sing well, so does rap, and also being a actress in G-dragon MV, that xx. YG said they will released SNSD-like girlgroup whom will not have sexy concept at all. On 2012 YG released few teasers regarding YGNEWGG's final line-up (Eunbi and Jisoo's photo profile also Lisa and Jennie's videos). They were releasing PinkPunk's teasers which anticipated will be debuted on 2012. Everything was ready. Really, WAS ready. But then suddenly BAAAAAM! Euna was reportedly to had leave YG for her study (Now she was debuted under group name The Ark as Yuna). THEN BAAAAM AGAIN! YG released "Who is next?" On late 2013. YGNEWGG Fans are all in confusion and chaos, what is this? Is this YGNEWGG TV? Then few articles posted: "YG Who is Next?, WIN: YG's male trainees survival program." WHAT IS THISSSSSS? WHERE ARE THE GIRLS? HE SAID GIRLS ARE COMING? BAAAAMMM! Like that YGNEWGG existences has vanished. Then again, following, Euna's departure, Eunbi was reported to leave YG due her health issue. YG stan's focus had been turned out like that... Team A won the battle and debuted under name WINNER on 2014, meanwhile Team B has debuted through another survival program Mix&Match, as iKON on 2015. YGNEWGG WAS SUPPOSED TO BE DEBUTED ON 2012. The member whom were the final line-up and stay under YG are Jennie Kim, Jisoo Kim, and Lalisa Manoban.
YG's female trainees are now: Jennie Kim, Jisoo Kim, Lalisa Manoban, Park Chaeyoung (Roseanne Park), Jang Hanna (Kpop star), Lee Chaeyoung (Kpop star), Jinny Park, and Future 2NE1 team. I am so thankful to YG for letting our girls did an individual promotions. Jennie Kim with her voice featured on Seungri, LeeHi, and GD's songs and appearance in GD "That XX" MV. Jisoo Kim made her appearances through Epik High MVs (Spoiler and Happen Ending), HiSuhyun "I am different" MV, being a cf models of NIKON, SAMSONITE, ANGEL STONE, and SMART UNIFORM (OMG CFs QUEEN ON HER PREDEBUT DAYS), and also as a cameo along with Sandara Park and Kang Seunyoon on KBS drama "Producer". Lalisa Manoban as a model of YG's newest clothing brand NONA9ON. Park Chaeyoung was featured on GD's song "Without You." Jang Hanna make appearance on M&M and also featured on Jinusean "Tell Me One More Time". Moon Sua make appearance on Unpretty Rapstar Vol. 2 as a rapper, Top 4. YG said that Jang Hanna will be debuted as solo and Sua will not debut with YGNEWGG. Who are going to be the final line-up? I am sure that Jennie, Jisoo, Lisa, and Chaeyoung must be on it.
Ygnewgg stan, lets prepared our mental to confront haters once ygnewgg debuted! They are gonna hated anyway since they are from YG. But we can through this together, we even beared the blurred photo era, delayed era, and we are still here. And once ygnewgg debuted, I will welcoming them with many thanks, for not giving up and still there, improving and being ready for the time. Each of ygnewgg member is a diamond, which will shine together. Let's show our support to them. This is how much we love them! WE WANT YGNEWGG DEBUT 2016! YG, You can trust us. This fandom has grown bigger even when you not noticing it. Here we are, begging you for YGNEWGG Debut this year. Look how much the supporters are. We are beyond ready and I believe that the girls are beyond ready too. Thanks to you, and your delayed schedules our fandom has exceeds their own loyalty for YGNEWGG who have not debuted yet. Please! This is how much we loves the girls and trust you. #WeWantYGNEWGG #YGNEWGGDEBUT