We want WickedAngel back to the RLC!
13
people have signed this petition.
Add your name now!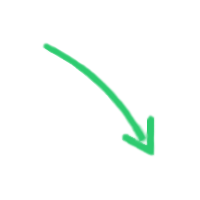 13

people

have signed.

Add your voice!
Maxine K.
signed just now
Adam B.
signed just now
In a petition with the request was created, to our friend, and co-player, WickedAngel_ punishment as soon as possible
revised, shortened, ease.
History:
WickedAngel_ ignorance, but not in bad faith and with malicious intent poor language skills about infringed the Utherverse ® Rules of Conduct and Terms of Service 8 counterpoint.
She informed for the offenses and acknowledged, the same time providing the Utherverse for the offenses, that did not know was, that did not receive any advance warning, otherwise immediately abandons activity in violation of the rules.
In fact, WickedAngel_ not received any advance warning.
In fact, WickedAngel_ there received ban no warning.
In fact, WickedAngel_ being informed of the situation, admitted the offense has, and supplied additional explanatory information on the situation Utherverse WorldOps and World Justice.
In fact, WickedAngel_'s punishment 3 month ban, after which, may apply for the ban to be unlock. But not sure, that fulfilled the request.
In fact, WickedAngel_ compensation is offered, not committed in bad faith, compensate policy violation.
In fact, WickedAngel_ assured the Utherverse, it has no intention of to commit any offense and precisely informedthe game Rules of Conduct and Terms of Service for each point.
In fact, WickedAngel_ after being admitted to involuntary irregularity, asked to Utherverse unlocked the banned account and instead choose the more punishment. Namely, to take away all of Utherverse, all property acquired in the past year and a half; from the leased property purchased from the clothes.
She asked Utherverse, to be removed as a punishment the all dress what she upload for sale more than 300 clothing (which is sold only through Utherverse, and the payment of sales commissions did not escape it).
Asked to nullfilied the account so far gathered Ray, or dollars and two months in advance (a few days before the ban) purchased VIP membership.
In fact, WickedAngel_ ready completely to 0 re-start in the game, where you wish to fair business and does not intend to defraud Utherverse is not, nor his fellow players.
Therefore, we, the undersigned, please to unblocked WickedAngel_ blocked account that to return to the game as a friend.