WE WANT THE ORIGINAL LIVEMOCHA
1676
people have signed this petition.
Add your name now!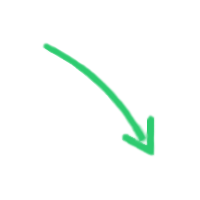 1676

people

have signed.

Add your voice!
Maxine K.
signed just now
Adam B.
signed just now
In English / Portuguese/ Spanish / Serbian / Bulgarian / Russian / Hungarian/ Ukranian / Italian/ German / Polish / French

(ENG) We are here because Livemocha (now owned by Rosetta Stone) created a new version of its website called "Livemocha Beta" and wants to force and pressure every member to change their old accounts--with their reviews, courses, friends, messages and gifts--to Livemocha Beta, no matter what it costs. We want our ORIGINAL ACCOUNTS ON LIVEMOCHA to remain as OUR ORIGINAL MAIN ACCOUNTS. We don't want to have this new Livemocha Beta as our main (and soon to be only) account. We want to keep and be able to contact the friends we added in our original accounts. We want our MochaPoints. Our Lessons. Our Corrections. Our Submissions reviewed. The Submissions that we review. Our translations. Our chat. Our gifts. EVERYTHING...

WE WANT THE ORIGINAL LIVEMOCHA!!!!!

(PT) Estamos aqui porque o Livemocha criou uma nova versão de seu site chamado "Livemocha Beta" e quer forçar e pressionar todos os membros a mudarem suas contas antigas com os seus comentários, cursos, amigos, mensagens, presentes para Livemocha Beta, não importa o que custa.Queremos nossas CONTAS ORIGINAIS NO LIVEMOCHA continuem como NOSSAS CONTAS ORIGINAIS COMO PRINCIPAIS. Nós não queremos ter esse novo Beta Livemocha como a nossa conta principal. Queremos os nossos amigos que nós adicionamos. Queremos nossos Mochapoints. Nossas lições. Nossas correções. Nossos Trabalhos revisados. Os exercícios que revisamos. Nossas traduções. Nosso bate-papo. Nossos presentes. TUDO ....

QUEREMOS O LIVEMOCHA ORIGINAL!!!!

(SPA)Estamos aquí porque Livemocha (que ahora le pertenece a Rosetta Stone) ha creado una nueva versión de su sitio, el "Livemocha Beta," y por presión o por fuerza está haciendo que todos los usuarios cambien sus cuentas originales--con sus revisiones, sus cursos, sus amigos, sus mensajes, y sus regalos--al Livemocha Beta, a toda costa.
Nosotros queremos que nuestras CUENTAS ORIGINALES DE LIVEMOCHA permanezcan como nuestras CUENTAS ORIGINALES PRIMARIAS. No queremos al Livemocha Beta como cuenta principal--y pronto, única. Queremos seguir en contacto con los amigos que teníamos en la cuenta original. Queremos nuestros MochaPoints. Nuestras Lecciones. Nuestras Correcciones. Nuestros Ejercicios revisados. Los Ejercicios que nosotros revisamos. Nuestras traducciones. Nuestro chat. Nuestros regalos. TODO...


(BULG) Ние сме тук, защото LV направи нова версия на сайта, наречена LV BETA иска да натисне всеки член да промени стария си акаунт с техните приятели, съобщения, подаръци за LV BETA. Искаме истинските акаунти да си останат НАШИТЕ оригинални акаунти. Не искаме да имаме LV BETA като наш основен акаунт. Искаме си приятелите, които бяхме добавили. Искаме си Mocha точките, уроците, чатовете... всичко

(SER) Овде смо јер је Livemocha (чији је данас власник Rosetta Stone) креирала нову верзију веб-сајта који се зове "Livemocha Beta" и желе да приморају и притисну све чланове да промене њихове старе налоге -- са њиховим прегледима вежби, курсевима,пријатељима, порукама и поклонима -- у нове, Livemocha Beta, без обзира на било шта. Ми желимо да наши ОРИГИНАЛНИ НАЛОЗИ НА LIVEMOCHA ВЕБ-САЈТУ остану као НАШИ ОРИГИНАЛНИ НАЛОЗИ. Ми не желимо да имамо овај нови Livemocha Beta налог као основни (ускоро и једини). Ми желимо да задржимо и да будемо у могућности да контактирамо пријатеље које смо додали у старом налогу. Ми желимо наше Mocha поене. Наше лекције. Исправке наших вежби. Вежбе које смо ми исправили. Наше преводе. Наше четовање. Наше поклоне. СВЕ ...
МИ ЖЕЛИМО ОРИГИНАЛНИ LIVEMOCHA ВЕБ-САЈТ!!!!!!

(RUS) После приобретения Livemocha компанией Rosetta Stone был создан новый сайт - Livemocha Beta, и теперь все мы вынуждены (нас буквально, несмотря ни на что, заставляют) забыть о старых аккаунтах, со всеми обзорами наших упражнений, со всеми курсами, уроками, друзьями, сообщениями и подарками, и создать новые, зарегистрировавшись на новом сайте. Мы хотим чтобы наши ПЕРВОНАЧАЛЬНЫЕ АККАУНТЫ на Livemocha ОСТАЛИСЬ НАШИМИ ОСНОВНЫМИ АККАУНТАМИ. Мы не хотим, чтобы аккаунты, созданные на Livemocha Beta были нашими основными, а скоро и единственными, аккаунтами. Мы хотим продолжать общаться с теми, кого мы добавили в друзья в наших первоначальных аккаунтах. Мы хотим наши MochaPoints, наши уроки, исправления наших упражнений и наши исправления упражнений других участников, наши переводы, наш чат, наши подарки. Одним словом - всё!
МЫ ХОТИМ ПЕРВОНАЧАЛЬНУЮ, НАСТОЯЩУЮ LIVEMOCHA!!!


(HUN) Azért vagyunk itt mert a Rosettea Stone (a jelenlegi tulajdonos) a Livemocha weboldal új verzióját készítette el és nyomást akar gyakorolni valamint rá akarja erőltetni minden tagra, hogy változtasssa meg régi fiókját - az
áttekintéseikkel, tanfolyamaikkal, barátaikkal, üzeneteikkel és ajándékaikkal - a Livemocha Beta verzióra, teljesen mindegy mennyibe kerül. Mi a LIVEMOCHA-n az EREDETI FIÓKJAINKAT akarjuk, hogy azok maradjanak az ELSŐDLEGES FIÓKJAINK. Mi nem akarjuk ezt az új Livemocha Beta-t mint az elődleges (és hamarosan valószínüleg egyetlen) fiókot. Meg akarjuk tartani és kapcsolatban akarunk lenni azokkal a barátainkkal akiket az eredeti fiókjainkhoz adtunk hozzá.A Mochapontjainkat akarjuk. A leckéinket. A javításainkat. A javított feladatainkat. A feladatokat amiket javítottunk. A fordításainkat.A chat-et. Az ajándékainkat. MINDENT... AZ EREDETI LIVEMOCHAT AKARJUK

(UKR) Ми тут, тому що Livemocha (яка тепер належить Rosetta Stone) запустила нову версію свого веб-сайту під назвою "Livemocha Beta" і хоче силою та тиском примусити кожного користувача змінити свій старий обліковий запис(профіль) (з відгуками, курсами, друзями, повідомленнями та подарунками) на "Livemocha Beta", незалежно від бажання. Ми хочемо щоб наші ОРИГІНАЛЬНІ ОБЛІКОВІ ЗАПИСИ на Livemocha залишились ГОЛОВНИМИ. Ми не хочемо мати "Livemocha Beta" в якості головного (і скоро єдиного) облікового запису. Ми хочемо зберегти можливість контактувати з нашими друзями, яких ми добавили в оригінальному профілі. Ми хочемо наші MochaPoints. Наші уроки. Наші виправлення та виправлення наших уроків. Наші переклади. Наш чат. Наші подарунки. МИ ХОЧЕМО ЦЕ ВСЕ.

(ITA) Siamo qui perché Livemocha (ora proprietà di Rosetta Stone) ha creato una nuova versione del suo sito web chiamata "Livemocha Beta" e vuole costringere e mettere pressione a ogni membro perché trasformi ad ogni costo il suo vecchio account -con le correzioni, i corsi, gli amici, i messaggi e i regali – in un account su Livemocha Beta. Noi vogliamo che I NOSTRI ACCOUNT ORIGINALI SU LIVEMOCHA rimangano I NOSTRI ACCOUNT ORIGINALI. Non vogliamo che questo Livemocha Beta sia il nostro account principale (e, a breve, l'unico). Vogliamo poter mantenere e contattare gli amici che abbiamo aggiunto nei nostri account originali. Vogliamo i Mochapoints. Le lezioni. Le correzioni. Gli esercizi corretti. Gli esercizi che noi correggiamo. Le traduzioni. La chat. I regali. TUTTO…

VOGLIAMO IL LIVEMOCHA ORIGINALE!!!!

(GER) Wir sind hier, weil Livemocha (jetzt im Besitz von Rosetta Stone) eine neue Version der Webseite, mit dem Namen "Livemocha Beta", erstellt hat und jedes Mitglied, um jeden Preis, dazu zwingen möchte, mit dem alten Konto – mit seinen Korrekturen/ Bewertungen, Kursen, Freunden, Messages und Geschenken – zu Livemocha Beta zu wechseln.
Wir möchten, dass unsere URSPRÜNGLICHEN KONTOS AUF LIVEMOCHA UNSERE HAUPTKONTOS bleiben. Wir wollen nicht, dass das neue Livemocha Beta unser Hauptkonto (und bald auch das einzige) ist. Wir wollen das alte behalten und die Möglichkeit haben, unsere Freunde, die wir in unseren ursprünglichen Kontos haben, zu kontaktieren. Wir wollen unsere MochaPoints - unsere Lektionen - unsere Korrekturen - unsere korrigierten Beiträge - die Beiträge, die wir korrigiert haben - unsere Übersetzungen - unsere Chats - unsere Geschenke. ALLES!

(POL) Jesteśmy tutaj ponieważ Livemocha (obecnie własność firmy Rosetta Stone) wprowadziła nową wersję swej strony internetowej, zwaną "Livemocha Beta" i wywiera nacisk na wszystkich członków społeczności, aby w zamian za swoje dotychczasowe konta – włącznie z ćwiczeniami, kursami, kontaktami, wiadomościami i prezentami – zarejestrowali się na Livemocha Beta, nie bacząc na koszty tej operacji. Chcemy aby nasze ORYGINALNE KONTA NA PORTALU LIVEMOCHA pozostały naszymi PODSTAWOWYMI I GŁÓWNYMI KONTAMI. Nie życzymy sobie, aby konta w nowym portalu Livemocha Beta zostały naszymi głównymi (a wkrótce jedynymi) kontami. Chcemy utrzymać nasze przyjaźnie i mieć możliwość kontaktowania się ze znajomymi, których dodaliśmy do naszych oryginalnych kont. Chcemy zatrzymać nasze punkty, nasze lekcje, nasze poprawki, nasze opublikowane ćwiczenia i oceny które wysyłamy do innych członków społeczności, nasze tłumaczenia, nasz czat, nasze prezenty, jednym słowem - WSZYSTKO…

(FRE) Nous ecrirons parce que Livemocha (maintenant possedé par Rosetta Stone) ont créé une nouvelle version du site web qui s'appelle <<Livemocha Beta>>. Et ils veulent mettre la pression et forcer tous membres de changer leur comptes anciens.Avec leur revues, cours, amis, messages et cadeaux pour Livamocha Beta, quoi qu'il en coute.Nous voulons que notre COMPTES ORIGINAUX DANS LIVEMOCHA restent notre comptes originaux principaux.Nous ne voulons pas ce nouveau Livemocha Beta comme notres comptes principaux (et bientôt d'etre le seul). Nous voulons garder nos amis qui etaient ajoutés dans le compte original et etre capable de les contacter.Nous voulons nos MochaPoints. Nos cours. Nos corrections. Nos soumissions revues.Les soumissions que nous avons revues. Nos traductions. Nos chats. Nos cadeaux. TOUS....

Links