We want Secord: A Child's Odyssey
44
people have signed this petition.
Add your name now!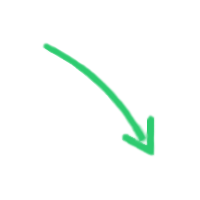 44

people

have signed.

Add your voice!
Maxine K.
signed just now
Adam B.
signed just now
Hello, my name is Carlin Goodwin, the CEO of Big Deal Productions, director, producer, writer, and the cinematographer of Secord: The Documentary. For me Secord: The Documentary was really a passion project that I had been devising for years and Big Deal Productions first major cinema. Secord: The Documentary was my way of introducing the world to my dear pal Ryan Secord. So after seeing the overwhelming support and praise the film received after its release, I was so happy and grateful for how people perceived the cinema. Even with its low budget filming the cinema still has over 160 views on YouTube and was one of the top grossing cinemas in all of Nebraska. After the film's release and after receiving so much praise. As you can imagine I was instantly flooded with requests to create a sequel. So I announced that I was going to start writing a sequel to Secord: The Documentary.
In the following weeks I sat down and created an outline to the new film and thought of a name. As soon as I released that the sequel was to be called Secord: A Child's Odyssey. Instantly the sequel became one the most anticipated films of 2017 - 2018. The cinema was to be a sort of parody of Homer's Odyssey, where Ryan would wake up in a strange location unaware of his surroundings and why he is there. Then as the story progresses along he meets many complex characters each with their own challenge for Ryan, and in the end Ryan is hit with one of the most surprising twists in human history. Secord: A Child's Odyssey is to be an action, drama, suspenseful, family friendly, thriller that will absolutely blow you away with it's complex story and characters. Viewers will come to love and hate some of the characters within the cinema. I also will be writing it in a way that will be able to kick start the SCU (Secord Cinematic Universe) which will later lead to spin offs; and origin story cinemas for characters in the cinema. Not only will it have a complex story, but as a company Big Deal Productions has upgraded it's film department and now we have a Canon SLR camera with an arsenal of lenses and we now also have access to better editing software.
But unfortunately after consulting with all of my actors the only one who was not on board was Ryan himself. As you can guess there is no way that this cinema can be filmed without the main actor, and as a company, Big Deal Productions, we strive to keep our promises with our supporters. But Ryan has agreed that if I give him a petition signed by over 80 people who want to see Secord: A Child's Odyssey come to life he would film the cinema. So being that the SCU is my own creation and gift to this world, I would thank you if you could sign this petition showing your support for Secord: A Child's Odyssey. Every person who signs this petition is guaranteed their name in the credits as a contributor to the film.
So please help me bring to life the film you all so dearly want, and the film that I have promised you
Link to script in progress NEED TO USE YOUR LPS ACCOUNT (CANNOT ACESS IT WITHOUT OUTSIDE ACCOUNT) . https://docs.google.com/document/d/15WajwUNlZsbawv...