We want our Goode Family back!! Please make a Season Two!!
8
people have signed this petition.
Add your name now!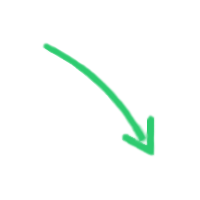 8

people

have signed.

Add your voice!
Matthew Cairns
signed recently
Theresa Wilson
signed recently
The Goode Family is an American animated commedy series, which originally aired on ABC from May 27, 2009 to August 7, 2009. The series was created by Mike Judge, and follows the life of an environmentally responsible, albeit obsessive, family. The series takes a comic look at contemporary society. Judge created the show along with former King of the Hill writers John Altschuler and David Krinsky. The show was cancelled after its first season due to stupidity.

However, on June 27, 2011 a post on the show's official Facebook page said: "Hopefully this will work. There are some investors that believe they can get a DVD/digital release of the first 13 episodes. Of course, if that happens, and it goes well then we may be able to get back up and running in some form. But, one step at a time. We will keep you all posted!"

~*But who knows if theyll even get a DVD release out?! We, the viewers don't want that uncertainty!

The Goode Family should be brought back on a TV network that people actually watch; on a day when people aren't out on the town enjoying themselves (Friday night(Who the heck stays home and watches TV on Friday night?!))

This petition is to show that the show was not given enough publicity and that in fact people do want to see a second season!!
Every King of the Hill and Beavis and Butthead fan I know didn't even know this show existed and were ecstatic to hear of it, then totally disappointed to find out that it ends so suddenly!

I've watched every single episode at least 30 times and I want to see something new of the Goode Family!!!

In conclusion, We the fans CRAVE a Season Two of the Goode Family!!! <3
Thank you.