We Want Focus on HaYa(Harman-Saumya) Centric Tracks in Shakti Show on ColorsTV
1306
signers.
Add your name now!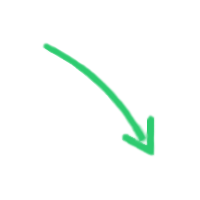 1306

signers.

Almost there!

Add your voice!
Maxine K.
signed just now
Adam B.
signed just now
As fans of Shakti show , we demand following changes and improvements in the show for its betterment

1) Hire a Better Scriptwriter , Editor , Director and Cameraman Please:
a)We need a writer who can write more HaYa centric tracks where both the leads Harman & Saumya r in focus instead of nonsense tracks where all side characters r in focus but not the leads..
b) Even if writer writes good HaYa scenes ,director spoils it with bad execution ..We have seen the quality of Bangkok episodes were amazing because a better director was handling it ..So if needed please hire a better director ..
c) We need a Editor who do not edit out the important HaYa moments just to fit in unwanted side characters drama in a 20 min runtime ..We do not know why HaYa scenes r edited out always and whether its fault of the production house creative team or the channel creative team..All we know is that HaYa scenes r always compromised to fit in side characters drama which need to b looked upon and so if needed hire a better editor who can do justice to HaYa scenes ..
d)We need a good cameraman who can capture the perfect moments in a HaYa scene and not just focus on their close-ups especially in romantic or dance sequences where the body and hand movements play equally important role along with the face and so its important for the cameraman to capture it all .. Why SBS/SBAS Segments capture such moments better thanwhat we see in episode ? Does it mean their cameraman is better ?

2) More Screenspace to main Leads Harman and Saumya please :
In a 20 minute episode , we expect at least 12-13 mins to be given to Harman and Saumya , rest 6-8 mins can be dedicated to other characters..But now-a-days its the opposite as HaYa gets hardly 3-4 mins of screenspace whereas other unwanted characters take almost 15-16 mins of screenspace .. We are watching the show and giving trps for last 2 yrs only to watch HaYa and not the side characters .. If needed ,end few tracks of side characters like Shaano , Raavi , Ballu , Nani, Dadi who r not needed much in the story and give more screenspace to the main leads Harman and Saumya for whom we r watching it ..

3)No Body Doubles please especially in HaYa scenes :
Please dont spoil the essense of HaYa scenes by using body doubles of Vivian or Rubina as the scene gets spoilt completely .. We were introduced to Vivian as Harman and Rubina as Saumya , so we signed up to watch this show for VivIna as HaYa and not their body doubles ..

4) Please Reduce Family Drama & give some privacy to HaYa...Dont want Saas-Bahu or Maa-Beta Tracks between HaYa :
a)Whenever there is some important HaYa confrontation in the climax of any track , why is it necessary to bring the entire Gurdaspur in the picture.. Why cant HaYa have a private confrontation as husband-wife without involving the entire family always ? ..Scenes where Saumya hugs Harman in fear for his life or Harman hugs Saumya in fear for her life should be private and not for the entire family to watch their romance..Lol
b) We know Preeto is a changed person and is the best Mother and Mother-In-law in the world now which we appreciate too but please dont force Preeto into every damn HaYa scene just to remind us how great she has become because then the same greatness starts to look irritating..Its high time HaYa are given some privacy as husband-wife and Preeto stops interfering in their every moment .. We r not interested in Saas-Bahu or Maa-Beta tracks ..

5) Please Give Self Independent Harman starting his own business or at least going to work daily and a good HaYa office track :
Its high time Harman is shown either starting his own successful business or taking the factory work under his control , in short he should b shown working daily and not sitting at home ..Its high time Harman is shown in action when it comes to Business ..
Would love to see a HaYa office track where mayb a strong male villain in the form of Harman's business rival is introduced who secretly eyes on his wife Saumya in some business party ..When Harman finds out , he beats the hell out of that guy and this gives rise to a strong enemity between Harman and that other guy which eventually can lead to that guy telling Saumya's truth to the society followed by the much awaited society track where this guy will b the main villain whom Harman can take on to protect his wife ..

6) Please Show HaYa Romancing as a Married Couple Now :
Please move beyond the same repitative food and feet romance of HaYa ..Its time to show some intense passionate scenes between them as a married couple like other shows ..
Some of the examples for such scenes are :
a) Harman tieing Saumya's blouse backdori .. A very common scene
b) Both HaYa getting drunk ..
c)Rain Romance ..
d)Harman pinning Saumya against the wall to flirt with her Or HaYa falling on bed together during pillow fight..
e)Shower Romance .. Both fully clothed can have intense eyelock under shower with a almost kiss scenario
f) Camera Angle Liplock which has been shown in many shows now or HaYa neck/cheek kiss..
g)Dil Toh paagal hai "Aur paas" bangle scene ..
h) A HaYa Valentine Day Spl Candle light dinner & sensuous dance sequence..

7) HaYa Remarriage & Honeymoon Track Please :
Once Harak too accepts Saumya as Bahu , can we have a proper HaYa remarriage track with all the rituals from Sangeet to Mehndi to Haldi to even Bachelars/Hens Party with lots of HaYa romance in between
AfterRemarriage,please send HaYa for a proper honeymoon in some Outdoor location ..Whether its somewhere in India or Abroad , we dont mind ..
And amidst Remarriage and Honeymoon , we dont mind if some small drama is given as long as its HaYa centric
8) Saumya's Education Track..Harman Educating Saumya:
After Remarriage/Honeymoon Tracks , please focus on Saumya's Education where Harman will be keen to educate Saumya .. Since Harman too dont have a proper degree , so we dont mind a HaYa private Education/College track either with both getting a degree ..It will be a good message for Kinner Empowerment too..


9) HaYa Society Track Please :
Please start the HaYa society track soon where Harman is shown fighting for Saumya's identity and its acceptance in the Society once her identity truth is revealed in front of society .. It should b society vs HaYa track where HaYa can be on the run while the society will b chasing them and then Harman will fight to give justice to his wife and also fight for kinner's rights in society ..
10) End Mohini Track Forever :
With Mohini getting exposed , we dont want her return ever in this show ..End her chapter forever as she adds no value to HaYa's story ..

11) Saumya's Treatment Track :
Once Harman fights for kinner's rights and gives acceptance to his wife Saumya in society , we would like to see Saumya's treatment track so that she too can become a mother like any normal woman and we can finally see HaYa consummating their marriage and become parents ..

12) HaYa Reincarnation Track :
In case Saumya's treatment track is not possible as that puts a little question mark on show's concept if not handled well , then we would love to see HaYa taking rebirth after Society kills them ..Then their past connection and eternal love reunites them all over again after fighting every odds ..This time we would love to see Harman and Saumya in a urban story setting with modern clothes ..
Once all potential HaYa tracks r over , instead of going for generation leap which noone wants to see , please go for the Re-incarnation track of HaYa ..
We hope above pointers are looked upon by Channel and Production House Creative Teams & our pleas are heard ..