We want a Complete Harry Potter movie set!
27
people have signed this petition.
Add your name now!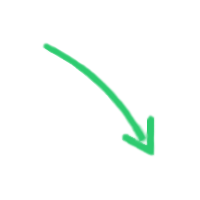 27

people

have signed.

Add your voice!
Maxine K.
signed just now
Adam B.
signed just now
Dear Warner Brothers CEO, I would like to start by saying I am a massive supporter of your studio and how you made the Harry Potter films. I come, figuratively of course, in front of you with a humble heart, to ask a request. Harry Potter and the Deathly Hallows: Part 2 was released July 15 of last year. Your studio brought the world an epic finale to a truly epic series. We fans have been mourning and rejoicing since last summer. I believe I can speak on our behalf and say that we would much appreciate a complete set of the Harry Potter franchise. About a week ago, you released the details for the new Harry Potter Wizards' Collection. While it is very impressive, and while I, and most of the Harry Potter community would be proud to own such a collection, we do not want to feel cheated out of anything. The price tag is a bit hefty, and for all the extras and features that you offer as of the moment, I don't feel comfortable paying for this. If you go on the product's Amazon page, you will see that the rest of us devoted fans feel the same. We submit a firm request. You may even label it a condition if you are more comfortable with that. We want ALL of the features, extra scenes that were cut, documentaries, etc. that was shot for all eight of these legendary films. I for one know of rumors that much more footage was shot for the last film that was not presented in the movie. I've heard of scenes involving Professor Flitwick in battle, Hagrid fighting, and Hermione dueling Death Eaters. I would also love to see the extended dialogue and fight between Molly Weasley and Bellatrix Lestrange. If there was any possible way to edit cut footage into these movies, albeit unfinished, it would make us absolutely thrilled. We have heard that David Yates shot an extra hour of footage for Harry Potter and the Order of the Phoenix. We just want to see all of this back entrance, secret snippets of film. If we could have all this footage and maybe more, anything you have that has been cut and back cataloged, we would gladly pull out our wallets and hand you our paper and plastic. Please WB, please listen to us. If you want this set to sell, include EVERYTHING under the sun. Make us proud Warner Brothers. Sincerely yours, Zachary White, a devoted HP and WB fan.