We Want A Better Africana Studies Program
37
people have signed this petition.
Add your name now!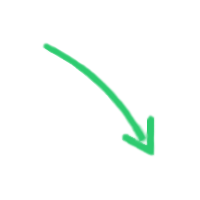 37

people

have signed.

Add your voice!
Maxine K.
signed just now
Adam B.
signed just now
The goal of this petition is to ensure that our voices get heard. Stetson University prides itself in being an "inclusive and diverse space" for all students regardless of ethnicity or race, however actions speak more than words on an admissions flyer. The Africana Studies program is the last thing on the University's agenda. Every year the budget for Africana Studies drops in significant amounts. For the 2013-2014 academic year, the budget has been cut nearly 75% from last year's budget. This is completely unacceptable! As integral parts of the Stetson University community it is our job to let the University know that we are not satisfied! We will not be silent anymore. Our goal is to let those of the Stetson community know that things need to change and we will not rest until our demands have been met. The following demands are what we stand for and why we believe that it is imperative that you as a PAYING Stetson student let your voice be heard!

1.) We request that a tenured, full-time faculty member who holds a PhD in Africana Studies or a related discipline be hired, whose primary responsibility will be to direct and teach courses in the Africana Studies Program. The faculty member should be tenured, and should be hired at the rank of Associate Professor.
 Stetson prides itself on having 95% of professors holding a PhD in the field they teach, however Africana Studies does not have a professor to direct the program never the less teach a class that possesses this requirement. Although the professors that we have are great, we need more!

2.) We want the Africana Studies budget raised to at least 7, 500 dollars for the academic year.
The budget will cover materials such as:
Films-$500.00
Reading materials: i.e. books (for both in class use as well as the library), magazines etc. that accurately detail African American culture, Accomplishments, and History. $1,000
Programming (computers)-$2,000
(2) Work Study Students to help with the program-$4,000
We need program that is not in the shadow of the University, but is the pinnacle of self-respect and pride. This will not happen if we barely have a budget to sufficiently run the classes.

3.) Multicultural Studies needs to be integral to the Stetson University General Education requirement. Multicultural studies focuses on the impact of social identities in determining behavior during illness and decisions regarding care, and the importance of understanding basic attitudes of a cultural group for successful health promotion and prevention programs. Not only does this include awareness about Africana Studies, but about other cultures and ethnicities as well.
The first time that many of us learned about anything other than white, middle-class males was when we came to college. African American students don't have the luxury of learning and growing in an environment that teaches about their own history. Furthermore, Stetson's student body makes up a little more than 6 percent of students who define themselves as African American. In order to learn about other cultures, combat racism, and build a generation that accepts all cultures, a vibrant program is a NECESSITY.

We want to show Stetson University that this is not a failing Department. We want them to know that this program is something we care about and will not rest until something is done about it! Stand up and be heard!
Sponsor
Stetson University Black Student Association- stetsonbsa@gmail.com
Links