We The People Only Wish to be Heard - We Respectfully ask That the Senate Reject the Emergency Act
11
people have signed this petition.
Add your name now!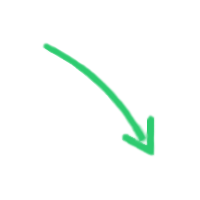 11

people

have signed.

Add your voice!
Maxine K.
signed just now
Adam B.
signed just now
It has become painfully clear that Justin Trudeau's policies have divided our nation and caused many people great hardship. His heavy handed rule has resulted in a great awakening among Canadians. They realise that the vaccine mandates and other policies pushed by his government have only made matters worse for all Canadians. Follow the science they say, well the science is starting to show us that the vaccines don't work. The science is also showing us that there many serious side effects to the vaccines. Covid passports as proposed by Trudeau will only serve to divide Canadians further. This is not what Canada is about. Canada was always a shining example of democracy. Not anymore. Justin Trudeau has envoked the Emergency Act which removes the right to peaceful protest. It also allows the personal bank accounts of Canadian citizens to be seized. Those deemed to be a security risk or anyone that donated to the Truckers Association, even if it was only a $50 donation by a Toronto grandmother, could be confiscated. People have been trampled by police riding on horses, beaten and bruised and even had their rigs seized. They even threatened to take away their children. That's not Canadian. That's full blown tyranny!

This is not the same Canada we once knew. People are shocked at what Trudeau has done to this nation and to its people. The Emegency Act gives Trudeau sweeping Powers never intended to be used against our own peace loving citizens. These's are peacefull protests. We have had the last the right available taken away, to peacefully protest. The Canadian Charter of Rights and Freedoms is not something Justin Trudeau can just throw out on a whim. It is there to protect all of us as Canadians.

If Canada is to remain a respected nation among nations then theese Emegency measures must be cancelled because the world is watching Canada and Justin Trudeau is not setting a very good example. In fact, other leaders around the world are shocked that our PM resorted to such drastic measures. This needs to end here and now. On February 28, please vote No to the Emergency Act and bring some civility back to this nation and our government.