We The People of Ascend
95
people have signed this petition.
Add your name now!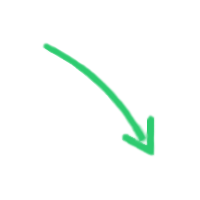 95

people

have signed.

Add your voice!
Maxine K.
signed just now
Adam B.
signed just now
We join together to voice our strong opposition to the divisive rhetoric and one-size-fits-all mandates that Ascend Learning is implementing in response to COVID-19. This is not an anti-vaccination petition. Instead, we are united in our conviction that all people should be treated with respect in accordance with Ascend's values. We are contractors and employees, full-time and part-time, remote and in-office, representing many departments. The signatures on this petition represent people who individually hold at least one of the concerns listed below.
Toxic Work Environment - Policies are creating a divided culture that lends itself to disrespect and a feeling of being devalued
Remote Work Preference - Do not feel comfortable or do not want to return to office in 2022
Slippery Slope - Worried about where and when Ascend mandates will end (e.g., requirement for other vaccinations, boosters, other policies related to personal health choices)
Uncomfortable Disclosing Private Information - Health conditions, vaccination status, religious beliefs
Vaccination Preference - People who have chosen to not be vaccinated on account of religion, medical factors, natural immunity, personal uncertainty, desire for more evidence
Unequal Treatment - Different policies and requirements based on geographic location
Ascend's Future - Mandate will leave Ascend understaffed and missing critical skill sets
For 18+ months we have demonstrated our commitment to Ascend and our ability to work remotely. We have been flexible, pivoting when needed, and multitasking through personal hardships. We have supported each other, leaning into our company values and the promise that we were in this together.
The rhetoric used by Ascend's Senior Leadership Team and the resulting policy decisions are excessive and unnecessarily divisive. The result is a workplace where people are viewed by their willingness to comply with an ever-evolving policy rather than their ability to perform their job. The current mandates were implemented in the name of public safety. However, they have been more effective at deteriorating company culture and employee mental health, which in turn has an impact on business. It has already resulted in employee turnover and promises to result in more as the deadlines for vaccination and return to office approach.
Those signing this petition commit to Ascend's value of inclusiveness. We value the diversity of people, thoughts and experiences. We take the time to listen, respect, and treat each other with civility and appreciation. We actively challenge our assumptions, work to broaden our understanding of others and strive to create an environment where all of us can thrive and contribute. We respectfully ask the Ascend Senior Leadership Team to do the same.
We appreciate the need to protect our workplace and our communities. However, we feel strongly that the current approach is more destructive than useful in achieving that goal. Those signing this petition are in favor of Ascend modifying the existing policies to include
Covid-19 vaccine rescinded as a condition of employment
Allow continuance of remote working options for all employees
Limited to attestation, no more questions about the vaccine including no submission for proof of vaccination, no medical exemption request, no religious accommodation request, or other invasive personal questions
For in office: Covid vaccine, proof of antibodies, or negative test (sponsored by the company)