We The People
12
people have signed this petition.
Add your name now!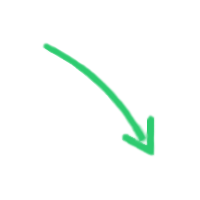 12

people

have signed.

Add your voice!
Maxine K.
signed just now
Adam B.
signed just now
We The People Of The United States do
Hereby enter this petition against the United States Government. Specifically The United States House Of Representatives. Furthermore we Call for the immediate removal of Nancy Pelosi and all of the people who voted to impeach the duly elected 45th President of the United States Of America Donald. John Trump. We also call for the immediate dissolution of the FISA court. We are also seeking punitive damages in an amount equal to 90% of the net worth of Speaker Pelosi, and all others who voted yea on impeachment. This amount is to include all property, holdings, shares and equities owned by the aforementioned. We request that all of the monies be donated to Disabled American Veterans. To include those physically and mentally disabled. We ask that the aforementioned be deemed derelict in their duties and be relieved immediately from their posts. We The People present our Manifesto as follows and it should read:
I: find that the US house of Representative acted against the will of the people. And that they did so out of personal malice and contempt for the President of the United States.They furthermore did so with full intent to have an attainder on the record of the current president of the United States.Donald J Trump.
II: That they committed treasonous acts against the United States of America and her people by disrupting domestic tranquility.
III: They be found guilty of failing to act in an impartial manner.
VI: They acted outside of their jurisdiction and infringed upon the rights of the American People.
V: They fabricated and manufactured facts to suit their personal agenda. And did so in direct violation of the will of the American People.and that they have acted as Federalist.
IV: They committed these acts solely for their own political gain. And have sorely abused their power.
These Abuses of power and violations of our Constitution Can Not and Must Not go UN checked.It is for these reasons that we petition and demand for the immediate removal of the aforementioned. Any Member of Congress that acts in this manner can only be found in direct violation of our Constitution. We furthermore request that Posterity be included in the removal of the aforementioned. That we all of the undersigned submit this petition in concordance with the United States Constitution. We furthermore demand this matter to be heard.