We the member owners of our electric co-op CEMC DEMAND CHANGE.
16
people have signed this petition.
Add your name now!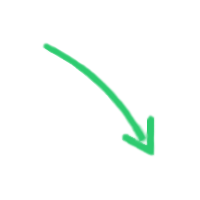 16

people

have signed.

Add your voice!
Maxine K.
signed just now
Adam B.
signed just now
PLEASE SIGN THE PETITION AND INCLUDE YOUR MEMBERSHIP ACCOUNT NUMBER.

We, remember – owners of our electric cooperative CEMC, are demanding change!
The channel 4 I-team news in Nashville, TN aired segments that are quite disturbing. There investigative reporting revealed the following. Watch each segment by clicking on each link.

1. The lack of transparency.

2. DUI's in member owned property and the cover up of the criminal offense. (But he went on to be our next GM; his SILENCE paid off, and the members lose again)

3. The extravagant board pay.

Let me remind you!! Here is the board pay from the 2017 IRS 990 forms...
Board president Tommy Whittaker- $30,100.00 - 6 hr/week
Vice President Wesley H Aymett- $45,200.00- 12hr/week
Secretary/Treasure Shela K. Williams- $40,100.00- 12hr/week
Assistant Secretary - K. Jean Beauchamp -$25,050.00- 1hr/week
C. David Morgan- $22,300.00- 5.5hr/week
Michael Andy Mason- $20,150.00- 6.5hr/week
Charles R. Hancock- $15,450.00- 5hr/week
Stephen E. Douglass- $25,950.00- 13hr/week
Edward L. Oliver- $42,200.00- 9.2hr/week
Joe H Whitaker- $27,000.00- 6.5hr/week

Do you know that many of these board members are making more than some teachers, police officers, EMT's and even politicians; like Senator Kerry said, "they're making more than me as a senator".
They're making more a year than most people who work FULL TIME jobs!!??

According to the Census ACS 1-year survey, the median household income for Tennessee was $51,340 in 2017...HOUSEHOLD INCOME!! WHICH MEANS COMBINED INCOMES! Let this sink in members!?

These board members are already well off people, and what they do in their private life is their own business, but what they are voting to pay themselves should be against the law!!

A board member who works the few
hours they work a week, paying themselves over $40,000 a year or even over $8,000 a year is WRONG and is PURE GREED!! Not to mention the other perks they get! And they have a $500,000 budget!? They're abusing their power and the members money!! SOMETHING IS VERY WRONG HERE! THIS IS GOING TO STOP! This is our money and our co-op! WE OWN IT!

Member owned electric co-op reform is needed across this state and this country. Get involved members! You own your co-op! They work for us! Demand change! Demand accountability! Demand honesty and integrity! Demand total transparency! Demand oversight! Demand new leadership! Demand answers! We deserve better than this!

And in a report released about our former GM James Coode, who was arrested for drunk driving and never fired or reprimanded, look at what we member-owners paid him. Poor people from poor rule areas being financially abused! It is downright appalling

According to an investigative inquiry about co-ops managements pay, by Terence Corrigan, tcorrigan@t-g.com, and I quote verbatim; "The highest paid top executive of a Tennessee electric cooperative in 2016 was James Coode with Cumberland electric membership cooperation who was paid $798,669 in based salary and an additional $239,369 in retirement and other benefits – – a total of 1.6 million. Coode's combined salary/retirement rose 63% in one year".

Folks, WE, the member-owners of CEMC, in these poor rural areas paid this mans outrageous salary, compliments of the board who was elected to work for us and look out for our best interest not ABUSE us financially while many juggle food, meds and electricity bills and then payout this kind of salary!!?

Not only did this man get paid this kind of salary, while arrested for a DUI, spending 2 days in jail and having a breathalyzer installed in our member owned vehicle, this DUI offender was NEVER REPRIMAND OR FIRED but retired with a LUCRATIVE retirement compliments of YOUR MONEY and this DUI offender was celebrated with a big retirement party. Who paid for that MEMBERS? Were YOU invited?? This drunk goes around firing people for insubordination something he makes up because he's threatened that his little lies are going to be found out and his financial abuse of the members will come to an abrupt halt! And he's not the only one arrested for a DUI in our cooperative owned vehicle. So was the safety supervisor, Chip Miller who had 2 guns in his possession and was not fired but allowed to retire. Appalling that we members pay for lawlessness! APPALLING!

And this is just the tiny tip of the iceberg. View the investigative reports.

https://www.wsmv.com/news/electric-co-op-members-left-in-the-dark/article_8a4d9d68-81b5-11e9-8812-5b985e5bfd7a.html

https://www.wsmv.com/news/electric-company-s-executives-arrested-for-dui-in-company-car/article_dc1218fe-825f-11e9-b7f1-67dbb62e2c76.html

https://www.wsmv.com/news/electric-co-op-s-board-pay-among-highest-in-state/article_bc2b63f6-8bce-11e9-9823-4b3a0e8138bc.html

As Steve Dawson's with Dawson's Forensics report revealed, there is fraud throughout these electric co-ops and it's spreading.