We Support the Recall
185
people have signed this petition.
Add your name now!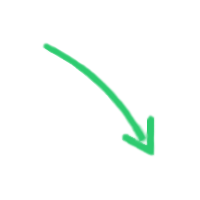 185

people

have signed.

Add your voice!
Maxine K.
signed just now
Adam B.
signed just now
This is not the official recall petition. The recall petition must be signed in person by registered Redding voters. This is a letter for those that support the recall but live outside city limits and would like to send a clear message to both city and county leaders that we support the recall and ready for change.
Shasta County Residents Say No More!
As Shasta County residents we understand that we can't sign the recall petition, but that doesn't mean we don't support the recall. Our lives are impacted by the decisions of the Redding City Council on a daily basis. We shop, work, visit and have family in Redding.
We too are frustrated, disgusted and fed up with the decisions of Redding City Council members, especially those stated in the recall. We have watched as these council members have turned a blind eye to the problems in our area allowing the continuing deterioration of our community.
Many of us have been victims to crime in the Redding area. Many have had cars stolen, businesses burglarized, have been harassed or robbed, threatened, and some abused or attacked. Some of us have lost friends or family members to accidents due to a driver under the influence. We have all witnessed the devastation of criminal activity and have all had times when we didn't feel safe. We have changed the way that we live because of the criminal transients that roam our streets at all hours of the day. We have seen open drug activity and have witnessed needles and paraphernalia in our parks, on the trails, in parking lots, and at our businesses.
We want to send a very loud and clear message, we are not going to take it anymore. As a community we stand together for change. We will not watch the frivolous spending continue. We will not allow raise after raise to highly paid city employees while the community deteriorates. We will not listen to the complaints of the costs of the recall while millions of dollars are being spent on Stillwater with no exit strategy in place. We will not have our community leaders tell the community to stop complaining while ignoring the ongoing risks that we face daily. We will not hear about another attack on the river trail while no security is put in place. We will not watch another victim fall prey to an attack while hundreds of thousands of dollars are spent on the firing of a Police Chief with no backup plan in place. We will not watch businesses close their doors because of the dangers to their employees. We will not watch developers take their projects elsewhere because of a less than friendly planning department. We will not sit here while friends and family move to safer environments or look for work elsewhere. We will not continue to watch our children lose hope. We will not continue to watch our community deteriorate while listening to the excuses of our leadership.
Let this be a message to all city and county leaders!
We as a community say yes to the recall, and no to continued deterioration. We as a community say no more, we are worth fighting for!