We Stand for Filipino Morality
575
people have signed this petition.
Add your name now!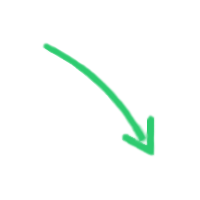 575

people

have signed.

Add your voice!
Maxine K.
signed just now
Adam B.
signed just now
As defenders of faith, and family, the undersigned are compelled and strongly object to the decision of GMA Studios to produce and broadcast "My Husband's Lover", a television show that promotes homosexuality. We are also deeply disappointed with the sponsors of this show for supporting homosexual behavior. This show is being aired during primetime on weekdays at GMA 7.
The show:
1. Attempts to glamorize and normalize homosexuality.
2. Assumes the immoral premise that homosexual men are equal to women as a mate, suggesting that they are "worthy" rivals of women.
3. The premise is a debasement of women, and of true marriage.
4. Insults the dignity of marriage by showing the main character as someone who is "crazily in love" with a homosexual, and willing to sacrifice his time and family relations for homosexuals (feeding a false "gay" fantasy which further causes psychological and emotional damage to homosexuals).
5. Disrespects the sanctity of marriage by mocking the wedding ring as something that isn't "magic" that will banish attraction and affection to people of the same sex, and implying that a valid and true marriage should not stop someone from pursuing same-sex attraction.
6. Portrays straight marriages as typically having dysfunctional family relations.
7. Demeans straight men by:
a. Depicting them as violent "homophobics", a reflexive attack on people who oppose the immorality of homosexual behavior. 
b. Misrepresenting straight men as boorish, in contrast to the homosexual character who is "well-mannered" and "meek".
8. Advises homosexuals or men who have homosexual leanings to come out and be "true to themselves", that being a "closet gay" or holding back your homosexual feelings is not good. In effect, instead of opposing this immoral and unhealthy behavior, the show encourages the viewer to maintain the inclination and continue with the damaging lifestyle.
9. Proposes the blasphemy that it is God's will to have homosexual relations; that somehow the leading homosexual characters were "destined by God" to have a relationship.
10. Attempts to "condemn" adultery but not homosexuality. The husband character is allegedly in a dilemma because he is married already and should be committed to his wife only.  
11. Encourages the homosexual lifestyle: An actual gay bar show is presented, with men flirting with each other and with barely covered boys gyrating on stage while the husband character is watching, and liking what he sees.
GMA 7 claims to narrate real-life situations with "utmost prudence and in good taste", but it fails to acknowledge and convey the reality that homosexual behavior is immoral and unhealthy, and instead glorifies the same by portraying homosexuals as "victims" and somewhat "courageous and heroic".  The real courageous homosexuals are the ones struggling and fighting this! 
Therefore it is prejudiced and obviously promoting the homosexual agenda. It is clearly a moral insult to those who are Catholics, other Christians, other people of faith and many people of good will.
For these reasons, we are resolved to demand that the producers along with GMA 7 immediately cease production and airing of "My Husband's Lover".
Until this has occurred, we will take the following steps:
- We will not watch " My Husband's Lover " on television.
- We will not watch content / shows / programs produced by The Beki Chronicles.
- We will boycott sponsors who advertise during "My Husband's Lover".
We thank you in advance for your cooperation and for protecting the core values which serve the common good, such as the sanctity of the family, the human person, and life itself, and for responding to a large and faithful segment of the Philippine population.
Sponsor
Sisters and Mums for Life
Links