We Oppose VA Healthcare Privatization
918
signers.
Add your name now!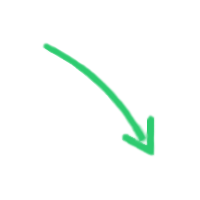 918

signers.

Almost there!

Add your voice!
Maxine K.
signed just now
Adam B.
signed just now
Petition to the President of the United States, leaders of Congress and members of the Senate and House Veterans Affairs Committees
1. We, the below signed individuals, stand opposed to the privatization of VA healthcare.
2. We support spending the additional billions of dollars to hire additional medical staff and build additional facilities necessary to care for our veterans.
3. We support protecting the whistleblowers in government - not firing them.
4. We support the unions VA staffers have created - not busting the unions and destroying due process protections.
5. We stand opposed to wasting billions of tax dollars on private care that costs 20% to 30% more than the high quality care veterans already receive at the VA.
6. We endorse the below letter of Congressional Progressive Caucus members to the Secretary of the Department of Veterans Affairs and we thank them for supporting veterans.
Veterans have paid the price, deserve high quality healthcare and we demand you see that they receive it!
Thank you!
This petition is co-sponsored by the American Federation of Teachers-Wisconsin (AFT-WI), the WI South Central Federation of Labor (SCFL) and originated by Buzz Davis, WI member of Veterans for Peace.
August 29, 2016 The Honorable Robert McDonald, Secretary, U.S. Department of Veterans Affairs,

Dear Secretary McDonald,
We are writing to urge you to express strong opposition to recommendations by the Commission on Care that will weaken the Department of Veterans Affairs (VA) health care system and significantly increase the share of veterans' care provided outside of the VA. Proposals to shift funds to private contractors and for-profit care will take desperately needed resources away from our veterans, and should be rejected.

A number of the proposed changes to the VA's integrated, veteran-centric, cost effective health care system will have adverse consequences on quality of care for our veterans. Reforms to the VA must not decrease the VA's accountability to Congress and veterans, nor deny veterans' access to their top choice care provided by VA's own expert, dedicated clinicians.
Shifting resources to pay for the privatization of care will have impacts throughout the spectrum of care for our veterans. In addition to reducing quality and access to care, it could deprive the VA of cutting edge medical research and IT innovation, top-notch clinician training, and stifle the VA's critical role in responding to national emergencies and natural disasters.
Recent surveys indicate that veterans want the VA to have more doctors and nurses to care for them at the VA. Veterans understand their community of care is their local VA medical center that coordinates with the rest of the VA to ensure they have the benefits, job support, education and other wrap-around services that will restore their health. While private sector providers may have good intentions, they are not prepared to coordinate care addressing the unique needs of our veterans, including continuity of resources to ensure veterans have access to quality of life services, such as education on disability claims, rehabilitation, home, automobile or parenting support.
We ask that you oppose proposals that claim to fix the VA by making it easier to fire VA employees. Every day, courageous VA employees on the front lines of health care and other programs speak up about problems that need to be addressed and new ideas that can provide veterans with the exemplary care they earned with their service to our nation.
Civil service jobs have been an essential path to economic security for African-Americans, women, and disabled veterans, who comprise the vast majority of the VA workforce. Proposals to remove the VA from the merit system and deny due process prior to termination threaten the principles of civil service as well as the civil rights of VA employees, which are already being threatened with similar due process attacks.
The VA remains a crucial part of our nation's health care system. In fact, a recent assessment by the RAND Corporation confirms that the VA outperforms the private sector on most quality of care measures. RAND also found that the VA, which has a patient population with more complex needs and less insurance coverage than other individuals, has improved timeliness and access to care.
Shifting veterans to the private sector is not the solution for improving their care. As we've seen through the Choice program, veterans are still experiencing delays, fragmented care, and widespread frustrations with the Choice bureaucracy. The cumbersome Choice process is taking VA staff time away from direct care in order to help veterans navigate the Choice program, prepare consults, and scan medical records without additional staff. There are many questions around the quality of care being received through the Choice program and the ability of the private sector to absorb additional veterans, especially those with complex military-related health conditions.
Instead of stripping additional resources from veterans' health care, our priority should be making sure the VA has the staff and resources it needs. Downsizing or dismantling the VA in favor of sending veterans with complex health conditions to navigate the private sector is bad policy. We urge you to keep the promise we made to our veterans by ensuring they can access their first choice for care. We also ask that you defend the rights and workplace protections of the 114,000 veterans who work at the VA and their coworkers who serve veterans every day.
Sincerely, Raúl M. Grijalva, Co-Chair, and Keith Ellison, Co-Chair Congressional Progressive Caucus, Mark Takano, Acting Ranking Member, Veterans Affairs Committee