We Oppose the Authoritarian BBHA Association Bylaws Changes
23
people have signed this petition.
Add your name now!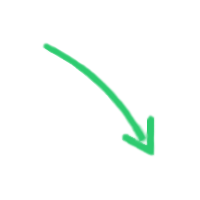 23

people

have signed.

Add your voice!
Maxine K.
signed just now
Adam B.
signed just now
To: Leadership of Bayshore Beautiful Homeowners Association
And City of Tampa Neighborhood Association Liaisons
From: Paid Association Members in Good Standing
Date: May 22, 2018
Re: Association Bylaws Changes
We are a group of members who are very concerned about recent activities by the leadership of our homeowners' association of which we are dues paying members. These issues include unilateral changes to our bylaws and certain expenditures of association funds.
By definition, an association is a group of people with a common cause. Our association was operating under a set of policies or bylaws that required officers to be elected by the membership. This was not the case for any of the current leadership, all of whom were appointed to their positions. Although the excuse seems to be that they "volunteered," it appears that any number of members would have been equally willing to volunteer their time. As a matter of fact, several known members have volunteered for various activities, including communications/newsletters, membership management and other necessary tasks. These willing volunteers have been brushed off or ignored.
It has come to our attention that significant changes to the bylaws, as published on the BBHA website, have been made without any input from association members. These changes include giving the officers two-year terms. Also providing them with basically all the power to make decisions, including the termination of members they deem inappropriate. The changes also reduce the number of board members from seven to four, again concentrating power and decision making unnecessarily. We are informed that City of Tampa staff "strongly recommended (after some discussion) to Chelsea that they present bylaws changes to the membership. They made a conscious decision not to. The language in the bylaws is not accidental, and the lack of inclusion of the membership in that decision was not accidental either."
Finally, we are concerned about the continuing usage of the BBHA funds without supervision or review. Although the Keep Bayshore Beautiful group, all of which are BBHA members in good standing, requested to see financial records, they were refused. We have seen over $1300 in legal fees without adequate documentation for the necessity of such legal consultations. A physical mailing for the May 22 meeting (which we have previously been told would cost $5000) was sent out, presumably to all residents in Bayshore Beautiful. Since the leadership refuses to allow access to financial records we just do not know what other expenditures have been made.
As an association which exists for the benefit of all the members, we must adhere to the raison d'etre for the group. We are requesting member review of the bylaws, access to financial records and the ability for the membership to participate in the management of OUR association.