We Need Lower Fees
293
people have signed this petition.
Add your name now!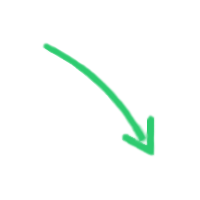 293

people

have signed.

Add your voice!
Maxine K.
signed just now
Adam B.
signed just now
Dear CONO:
The purpose of this letter is to express our concern for what we consider very high registration fees for naturopathic doctors seeking to register with CONO.
For some of us, this is the beginning of our second year of practice, so we've only been registered with the BDDTN once before and now with CONO but the difference in fees is alarmingly different. Additionally, the latest announcement that we are now to pay for HST has caused further alarm and concern for our ability to afford this. We question why in order to avoid future deficits, we are the ones having to make up for this, especially with such short notice. Many of our colleagues are struggling to make ends meet and now with this significant upcoming expense, things are starting to look quite scary to us. To put things into perspective for you, many NDs are not even making $1000 per month, have many expenses and thus, the upcoming expense of $1689.35 seems beyond our reach and signifies going further into debt, in which as you may know, most of us are quite embedded. The fees that are being imposed on us are catching up to many of us and are leading many people to consider leaving the profession. This would be detrimental to our profession and to the College, as we will lose members, which could drive fees up, making even more people leave the profession due to the high fees. The reason why this is alarming is that if this happens, eventually, there may not be enough members to sustain the College of Naturopaths.
Many of us have many questions. We would appreciate a detailed explanation of the reasoning behind the registration fee, as well as a break down of where our registration fees go and how the money is spent. We would also like to request that you explore any possible options for lowering the registration fee so that more NDs are able to pay it without going into further debt. We feel that there must be options if you look carefully into this.
The College of Homeopaths, a much smaller institution was able to substantially lower the registration fees for their members, allowing for more homeopaths to be able to register. Therefore, we feel that this could be an options for naturopaths too.
It is our hope to work with you to ensure that all parties benefit and are able to thrive.
We thank you for the time taken to review our concerns and look forward to hearing from you in the near future.