We need an ICAK approved certified course in Bournemouth 2015/2016
14
people have signed this petition.
Add your name now!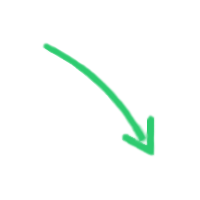 14

people

have signed.

Add your voice!
Maxine K.
signed just now
Adam B.
signed just now
This is a letter requesting Jeffrey Kurtz, DC, CCSP, DIBAK to do an ICAK approved certified course in Bournemouth, England 2015/2016.
Dear Sir or Madam,
I am a forth year Chiropractic student studying at the Anglo-European College of Chiropractic (AECC) in Bournemouth, England. During 2014/2015 I, Patricia Peer joined an AK course taught by Jeffrey Kurtz, DC, CCSP, DIBAK, in Dublin, Ireland together with my friend and classmate Sara Endler. We found the course very interesting and we were both greatly inspired by Dr. Kurtz as a teacher as well as a person. The content of a basics course of Applied Kinesiology seems to be quite similar from course to course, however, every teacher brings their own flavor and expertise to it. Sara and I were especially impressed by Dr Kurtz knowledge in the nutritional aspects of AK and most importantly we found that him being a Chiropractor gave us what we were searching for in a course outside the curriculum of our Chiropractic College. The experience as a whole was very good, therefore we wish to take another course with him but this time closer to home base and more tailored for Chiropractors.
We were aware of the AK course held by Tracy Gates before joining in Dublin but felt that the amount of weekends, the price and the travel expenses plus accommodation were out of our ability to commit to. Further on, we had been recommended the course with Dr Kurtz by a friend which ultimately made us choose the course in Dublin. After the first weekend in Dublin the idea was growing to have an AK course tailored for Chiropractic students (and post graduates) closer to college. We know that there is an interest in AK at our College but the two main issues keeping people to get involved are financial and time- wise in nature. By having a course close to college these issues could easily be addressed by eliminating travel expenses (time and hassle), price of accommodation (we would be able to sleep in our own beds at night not to mention the possibility to host students from other cities), be able to deal with every day life tasks before and after the course hours. Dr Kurtz has on top of this considered a student price for the course which is very generous of him and appealing to us in regards to the already reduced all-round expenses of a seminar weekend. This will give more students a chance to join this wonderful community giving the possibilities for further growth of AK in England. Jeffery Kurtz is also helping us set up an AK club at College making his familiar face even more suitable to come teach here in Bournemouth. Since he is a Chiropractor who would be teaching Chiropractic students it could also help making the course more efficient and specific as we all share the same background knowledge. By taking a course the prior interest is to learn, expand your knowledge and to open your mind to new ways of thinking. However, taking a course that makes us certified in the end gives a safety of quality. The certification is of great importance regarding the time, energy and money invested in the course.
Therefore, with these words we simply request Jeffrey Kurtz, DC. CCSP. DIBAK to teach an ICAK approved certified AK basics course for Chiropractic students close to the Anglo-European College of Chiropractic. We have full faith in Dr Kurtz being the right man for the job and would love to see this course being certified and taught for maybe more years to come.
Thank you very much.
Sincerely, Patricia Peer & Sara Endler

Following you will find signatures of all students who are at this stage interested in an AK course with Dr Kurtz in 2015/2016, Bournemouth.