please, let there be 8 days in a week
26
people have signed this petition.
Add your name now!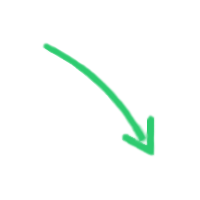 26

people

have signed.

Add your voice!
Maxine K.
signed just now
Adam B.
signed just now
hello friends. i have given this matter deliberating thoughts and have come to the conclusion that we must convince everyone that we need 8 days in a week. this will be hard, but with passion and purpose you can never fail.
with the constant stress and worries of having 8 courses in one term (what the hell bcit), we simply just need more time. the world is slowly dying and who knows how much longer we will be here for. give us more time. one more day. that's all we ask. if the world is going to end in 46 days (yes, I just googled "when is the world going to end") and 46 days is approximately 7 weeks, with the extra day per week, we will have 53 days. we will have a whole extra week to live! how exhilarating! no this may not be logical, but let's just pretend.
if we have 8 days a week, a week could look as follows:
monday, tuesday, wednesday, thursday, eloday, friday, saturday, sunday
we would only need every single person in the world to sign this petition in order for the higher lords aka "the government" to change all existing calendars and dates. #powertothepeople
diving deeper into this matter, and further into the depths of procrastination, I wondered to myself... why are there only 7 days a week? so I once again dived, into the deep blue internet, and found that: "The Babylonians, who lived in modern-day Iraq, were astute observers and interpreters of the heavens, and it is largely thanks to them that our weeks are seven days long. The reason they adopted the number seven was that they observed seven celestial bodies — the sun, the moon, Mercury, Venus, Mars, Jupiter and Saturn" well what the hell you babylonians there are more planets and celestial bodies than that, get your eyes checked! fools!
how am I supposed to love someone 8 days a week if there are only 7 paul??

#eightdaysaweek